Estimated read time: 2-3 minutes
This archived news story is available only for your personal, non-commercial use. Information in the story may be outdated or superseded by additional information. Reading or replaying the story in its archived form does not constitute a republication of the story.
SALT LAKE CITY -- Investigators are calling an early-morning fire at an abandoned home in Salt Lake City suspicious.
The fire started around 2:30 a.m. near 1100 South and West Temple. Firefighters say within a matter of minutes the entire house was engulfed in flames.
Several of the houses on the street have been abandoned for some time now. The house that burned has had a number of problems.
Investigators say Monday's fire is the third they have fought here in the last five year. They say each time, the fires continue to get bigger and harder to fight.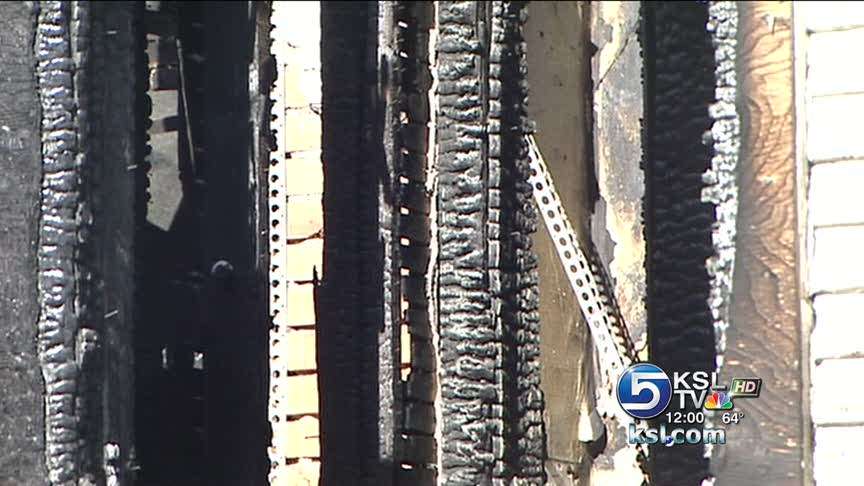 Brian Dale, battalion chief with the Salt Lake City Fire Department, said, "The last time, because it's abandoned, they had all the windows and doors closed with plywood. So that keeps the fire shielded from us for the initial part of it until it's fairly aggressive. By that time, it makes it a lot more dangerous for crews to enter the building."
Dale said one of the department's engines passed the house Sunday and saw several people sitting on the porch. He says that's not uncommon because transients often seek shelter in the house when it's raining. He says it's possible one of them may have started the fire.
"When the weather goes bad like it was yesterday," Dale said, "they try to get inside to get out of the weather. They may have been cooking in there. There's no way for us to tell yet until the investigators tell us, but those are certainly potential causes."
The house had no power or gas connected to it when the fire started, so investigators are calling the fire suspicious.
Damage is estimated at $80,000 to $100,000. Investigators say the structure is a complete loss. The city planner will decided if the house will be torn down.
E-mail: spark@ksl.com
×
Most recent Utah stories