Estimated read time: 1-2 minutes
This archived news story is available only for your personal, non-commercial use. Information in the story may be outdated or superseded by additional information. Reading or replaying the story in its archived form does not constitute a republication of the story.
PROVO -- People hiking along the Bonneville Shoreline Trail in Provo Saturday saw a rare site. Five people jumped off a craggy cliff in Rock Canyon to raise money for Primary Children's Medical Center.
The base-jumping enthusiasts rotated and hiked 30 minutes to get to the top of the peak, which was about 300 feet above the landing area.
Jumper Andy De St. Jeor said, "We fly along this pattern and land over on this trail. So it's about a 400-foot flight. It's about a two minute flight."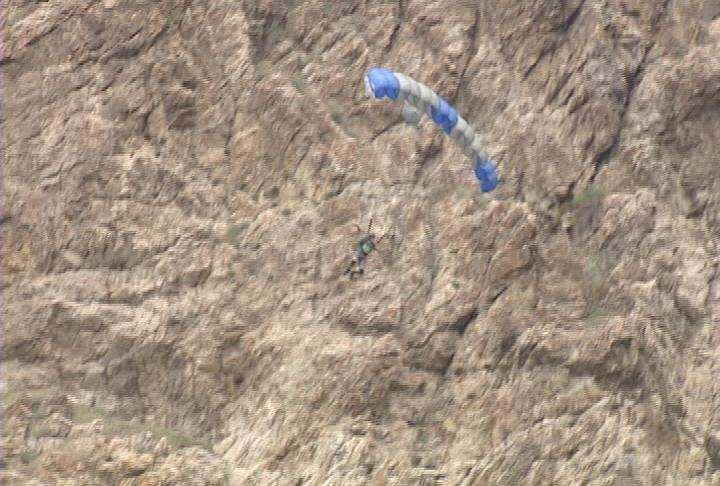 The group called its effort "Jump for the Kids." Hikers stuffed cash in a bucket, got a treat to eat, and then got the extra treat of watching the jumpers.
"We're just trying to draw a crowd by doing something that people don't see every day, they get a rare chance to witness," said De St. Jeor.
Group members had a city permit allowing them to jump. All the money raised was matched dollar for dollar by Costco.
With the KSL/Primary Children's Miracle Network Telethon coming up next week, this fund raiser comes at the right time. And the hospital has probably never received a donation raised by people jumping off of cliffs.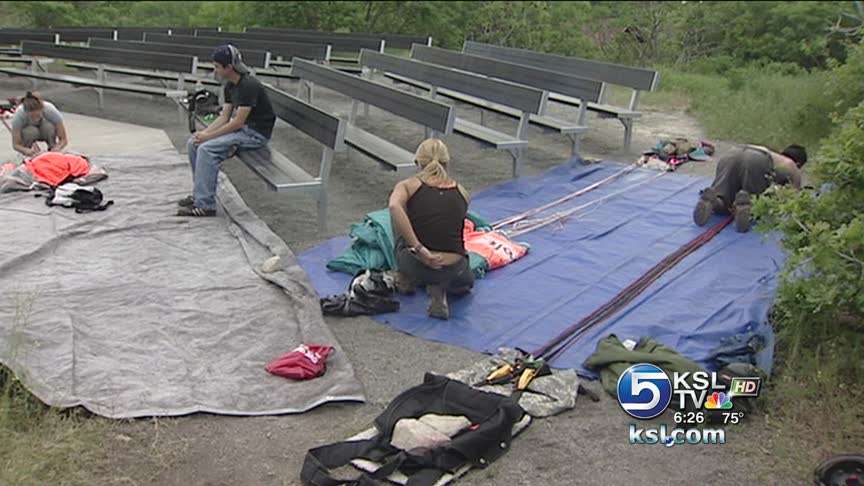 De St. Jeor said, "What's more important than sick kids, you know? And if you've ever been to that place (Primary Children's), it's really heart wrenching to see kids in pain and with diseases before they've even had a chance to grow up."
The KSL/Primary Children's Miracle Network Telethon begins next Saturday at 6:30 p.m. and runs through 5 p.m. Sunday on KSL TV 5. [CLICK HERE] for more information on that.
E-mail: kmccord@ksl.com
×
Related links
Most recent Utah stories