Estimated read time: 3-4 minutes
This archived news story is available only for your personal, non-commercial use. Information in the story may be outdated or superseded by additional information. Reading or replaying the story in its archived form does not constitute a republication of the story.
SALT LAKE CITY -- Recent crashes and deaths in Utah connected to four-wheelers have prompted the state to urge everyone who rides to be safe.
The off-highway vehicle education specialist for Utah says in just the past month there have been five deaths that could have been avoided. In fact, in two of the five deaths, she says the person who died wasn't wearing a helmet.
At the Jordan River OHV Center at 2800 N. Rose Park Lane in Salt Lake City, there are classes all the time to teach people how to be safe on a dirt bike or a four-wheeler. With all the recent crashes and deaths, it's a class the state says more people should take.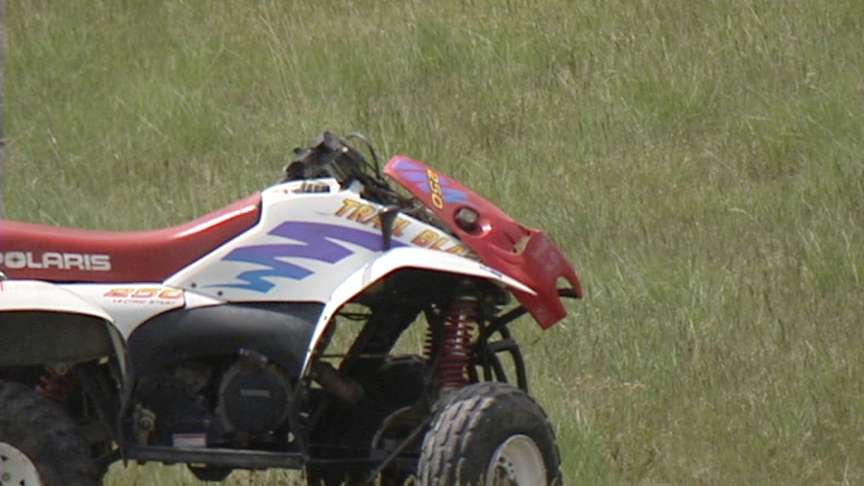 Ann Evans has been riding four-wheelers for 25 years, but when she became Utah's OHV education specialist, that's when she really started learning.

She said, "Thought I knew it all, and then I started taking some national training classes and found out I developed some very bad habits over the years."

Now, she sees those bad habits in riders everywhere, especially when it comes to safety. "I think people think of these as toys, and they're recreational vehicles," she said. "I think it's important to remember the vehicle part. They are motor vehicles."

In the past month, there have been dozens of accidents involving OHVs in Utah and five deaths. She said, "Two of those we confirmed, the people were not wearing helmets, and your helmet is your most important piece of safety gear."

**Basic OHV Laws and Rules:**

* Wear your helmet: For riders and passengers under age 18, it's the law, but we advise everyone to wear a helmet. * Protect Your Privilege - Ride only in areas designated as open to OHVs. * Ride on the right side of the road and in single file. * Be alert to oncoming traffic, especially on blind curves or in dips and crests of hills. * It is illegal to drive an OHV while under the influence of alcohol or drugs. * A red or orange "whip flag" must be attached to OHVs when riding in sand dune areas. * Lights must be used between sunset and sunrise. * Be sure your brakes will control and stop your OHV. * Mufflers with an approved spark arrestor are required on all OHVs.

That's what Mike Earl says too. He's a salesman for Plaza Cycle Motorsports in Salt Lake City and says it always baffles him when someone will buy the most expensive four-wheeler and the cheapest helmet. "I like to give them knowledge of what they're getting into, not just selling a product," he said. "I like to show them what it is, what it's made out of and what it will protect."

Earl says neck braces are becoming popular for riders wanting more safety, along with the more traditional chest protectors, boots and goggles. Earl said, "Safety is the biggest thing." Which is why when Evans hears people talking about more four-wheeler regulations, she says it's still about safety. She said, "It's how people handle them. It's just like cars. Cars can be dangerous if you don't respect that they're motor vehicles. These can be dangerous, if you don't take safety precautions."

There are safety classes held all the time throughout the week and throughout the state. For more information, click on the related link.

E-mail: acabrero@ksl.com

×
Related links
Most recent Utah stories