Estimated read time: 2-3 minutes
This archived news story is available only for your personal, non-commercial use. Information in the story may be outdated or superseded by additional information. Reading or replaying the story in its archived form does not constitute a republication of the story.
SALT LAKE CITY -- Gov. Jon Huntsman was elected by a landslide and enjoyed high public approval ratings. We wanted to know how Utahns feel about his new job.
Everyone we spoke with had an opinion about the governor.
Saturday morning at the Dollar Barber Shop off 500 South and 1100 East in Salt Lake City, the conversation was all about Gov. Huntsman and how he is leaving that position to be President Obama's U.S. Ambassador to China.
Barber Catherine Hayes, said, "He's a good guy. I'm sad to see him go."
Another barber, Kent Anderson, said, "(It) really didn't surprise me that they picked him."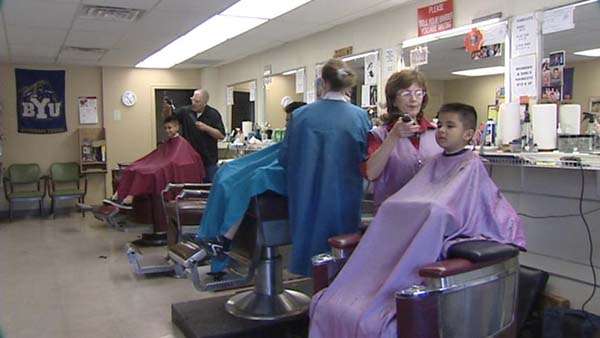 Anderson is a Democrat, so he never really liked a Republican governor. But he says Obama picking Huntsman is a sign that it may be time to stop bickering along party lines.
"Obama is definitely a Democrat, but he's willing to take a look at who's best suited for the job, as well," Anderson said.
There's no doubt that Huntsman's China credentials make him a good candidate. But what about his job performance in Utah? Some people love the job he did here.
Mel Zaragoza said, "I appreciate his support for the housing issue Utah has and support for affordable housing for the residents of Utah."
Others, like Fred Orchard, aren't as impressed. "It's OK. Nothing spectacular in my mind, but OK," he said.
No matter which side you agree with, everyone we spoke to at the barber shop agreed that Huntsman going to China could benefit Utah.
"We may have some business connections with China, so that's always a good thing," Orchard said.
Zaragoza added, "I think we'll miss him. Yeah, I will."
When we asked people who they think should run for governor, no one gave a name. They said they haven't thought about it yet but they're sure current state politicians have.
E-mail: acabrero@ksl.com
×
Most recent Utah stories