Estimated read time: 2-3 minutes
This archived news story is available only for your personal, non-commercial use. Information in the story may be outdated or superseded by additional information. Reading or replaying the story in its archived form does not constitute a republication of the story.
SANTA BARBARA, Calif. -- The wildfire season will soon be upon us here in Utah, but for one Utah woman who now lives in California it's already here. A wildfire burned her house to the ground.
The fire got to her house over the weekend, but in talking to Deborah Speed you would never know she's going through such a tragedy. Even her parents, who live in Sandy and are in Santa Barbara to help her, are amazed at how strong she is.
Deborah and her family live in Santa Barbara, where dozens of homes were burned in this past weeks' wildlife. She once had a beautiful home, but all that's left now is a pile of rubble. "The first couple of nights were really hard. Now, it's time to move on," she said.
Deborah is originally from Sandy, and a 1999 graduate of Alta High School. She says her husband was able to get some things before being forced to evacuate.
"He took some pictures off the wall, and I told him to get my kids' baby blankets," Deborah said. Everything else burned.
Her parents flew to California to help her go through the ashes. "It's pretty overwhelming the first time you drive up," her father, John White, said.
But even with the loss of their home, the Speeds say they're going to be OK. They believe this because of all the help and support they're getting from family and friends.
"We're so lucky, because things like this bring out the best in people," Deborah said. "They brought us food and clothes, and kids have given my kids their toys."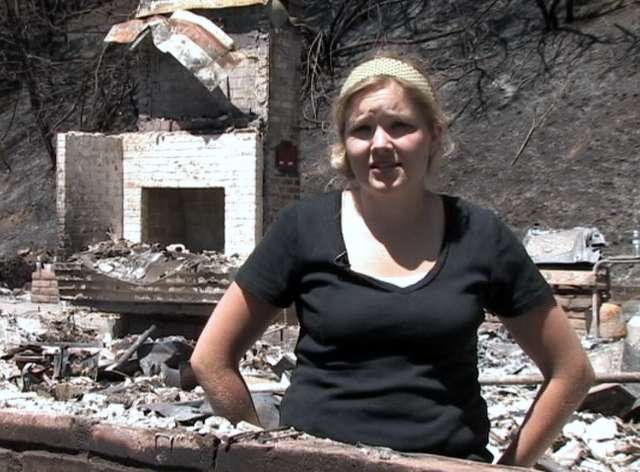 "It's great that we have all the help," said Deborah's husband, Paul Speed.
Most of all, the family says they're just happy they're all still together. "It was our house and our stuff, but we can get a new house and we can get new stuff," Deborah said.
Sifting through the ashes, the family found some jewelry, including their wedding rings, a coin collection and some tools.
The Speeds say they'll stay in Santa Barbara. It's just a matter of finding a new home, something several families are doing.
E-mail: acabrero@ksl.com
×
Photos
Most recent Utah stories