Estimated read time: 2-3 minutes
This archived news story is available only for your personal, non-commercial use. Information in the story may be outdated or superseded by additional information. Reading or replaying the story in its archived form does not constitute a republication of the story.
WEST VALLEY -- It's National Small Business Week, and small businesses are big business in Utah. In fact, year-to-date for the 2009 fiscal year, the state leads the country in small business loan approvals.
Fifteen years ago, David Lloret used a small business loan to open his shop. "We started out with just the RV supply center," he said.
Since then, Advanced RV Supply has grown. "We can take care of anybody with any kind of an outdoor motorized product," Lloret said.
Now, Lloret wants it to grow even more.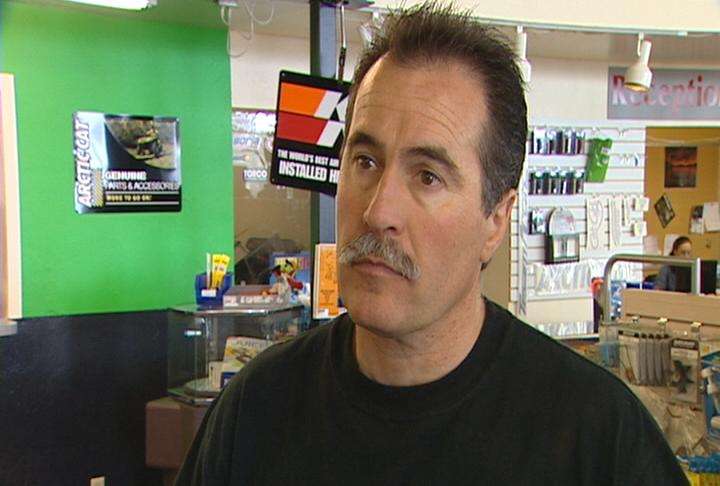 "We're working on an SBA 405 loan to purchase this facility," he explained. "We looked at conventional loans and stuff, and there's just no way to purchase this type of a building, or this type of a facility, in that amount of money without SBA's help."
The Utah District of the Small Business Administration recognized several small businesses at a luncheon Monday.
"For the last 10 months, our district office here in Utah has guaranteed more SBA loans than any other district office in the entire country, and that includes New York, Los Angeles, Chicago and some very large markets," said district director Stan Nakano.
He says he knows one of reason why Utah is the leading district in SBA loans. "I think it says that we've fared better, we've been a little bit more insulated than other parts of the country. And thankfully, our small businesses have been able to get the credit that they desperately need," Nakono said.
When you take into account the Obama administration's Recovery Act, which has lowered interest rates for SBA loans and dropped fees, entrepreneurs like Lloret will get even more of a kickback.
"We're looking somewhere upwards of $20,000 that it's going to save us in closing costs," Lloret said.
Once he owns the building, he'll see another huge savings. "It's approximately $1,000 less per month that we're going to be paying," he said.
Lloret already knows what he's going to do with all that saved money. "Buy inventory; keep the business rolling," he said.
For more information on SBA loans in Utah, CLICK HERE.
E-mail: abutterfield@ksl.com
×
Related links
Most recent Utah stories