Estimated read time: 2-3 minutes
This archived news story is available only for your personal, non-commercial use. Information in the story may be outdated or superseded by additional information. Reading or replaying the story in its archived form does not constitute a republication of the story.
TOOELE -- A hit and run crash Saturday night left a teenager from Tooele in the hospital.
The girl's mother, Rochelle Christley, said, "We're forgiving people, but right now, I'm rather upset. He could have taken my daughter from me."
Police made an arrest about an hour after the crash thanks to another driver who followed the man's car. Police say the suspect was drunk and driving without a license.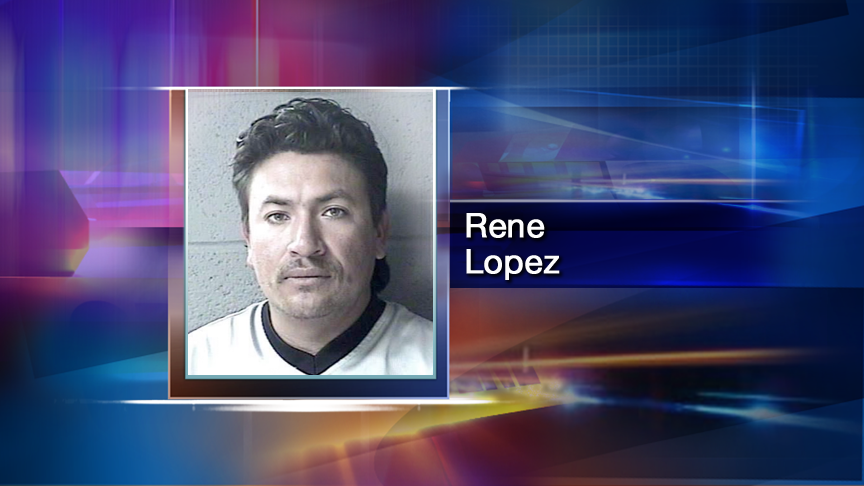 The teen and her family want people to know what can happen when someone gets behind the wheel drunk, and they say the punishment needs to fit the crime.
Allysa Mills said, "I have road burn up and down my back, and there was a gash in my head, 10 staples."
Allysa's injuries are bad. "My arm is really swollen. This is all cut, my hand is all cut up," she said. But the 14-year-old knows it could have been worse.
Late last night, Allysa and two friends were walking west on 1000 North in Tooele. It's a route they've taken many times before to go home. Allysa says, out of nowhere, a car heading east crossed into the other lane and ran right into her.
"We didn't see any lights, nothing. I just remember being hit," Allysa said.
Kiana Talo was with Allysa. She said, "She was just walking and the car hit her, and I saw her roll." She says the driver just sped away.
"I remember rolling on the gravel and it hurting so much," Allysa said.
Tooele Police say after the crash, a motorist called in a possible drunk driver and followed the car. Officers arrested Rene Armando Lopez at a house in Tooele. They say Lopez took a breath test at the jail and it showed his blood alcohol level was .233, nearly three times the legal limit.
"That was such a relief. When they caught him, I was thinking, 'Thank God, thank God,'" Allysa said.
Allysa's mother is grateful too. She says her daughter wants to meet Lopez one day so he can see the consequences of drinking and driving.
"He needs to be in jail for a while so he can think through things and sober up," Christley said.
Allysa hopes to be released from the hospital sometime Sunday. As for Lopez, he was booked into the Tooele County Jail for DUI with personal injury, leaving the scene of an accident and driving without a license.
E-mail: syi@ksl.com
×
Most recent Utah stories