Estimated read time: 3-4 minutes

This archived news story is available only for your personal, non-commercial use. Information in the story may be outdated or superseded by additional information. Reading or replaying the story in its archived form does not constitute a republication of the story.

PARK CITY -- Summit County health officials on Saturday confirmed the first official case of H1N1 virus, or swine flu, in Utah. They believe as more tests are completed, more cases will be confirmed but say there's no reason to panic.

**Park City School District Text Messaging Alert System** To sign up, text the message "PCSD" (without quotes) to 41513

Steve Jenkins, director of the Summit County Health Department, said during a news conference that the Centers for Disease Control confirmed the virus in a school-aged child who visited Mexico on spring break. Since then, the student has fully recovered.

School closure extended

Park City schools will remain closed through at least May 10 to limit the possibility of transmitting the virus, said Tom VanGorder, director of student services for the Park City School District. Students are being urged to stay home and avoid congregating. A text messaging alert service has been set up for parents. To enroll, text the letters PCSD to 41513.

One student, Delaney Young, said, "I'm kind of happy, but then I'll have to make up everything I missed."

Dr. David Sundwall, executive director of the Utah Department of Health, complimented the school district for its efforts to stop the spread of swine flu. The state's first probable cases of the virus were reported in three students from that district on Wednesday. The district closed schools there while awaiting test results from the CDC in Atlanta.

By week's end, Utah health officials had sent nine probable cases to the CDC for testing. As of Saturday afternoon, there were one confirmed and nine probable cases of H1N1:
7 cases from Summit County (1 confirmed)(1 new Saturday)
2 cases from Salt Lake County
1 case from Weber-Morgan Health District
Results of those tests could arrive as early as Sunday. So far, the Utah cases have been relatively minor; officials say there was only one brief hospitalization.
Related:
Sundwall said he expects more cases to be confirmed. Yet he urged the public not to panic.
"I'm not greatly concerned this is going to be an epidemic of great consequence because it seems to be behaving like seasonal flu," he said.
Impact on businesses
Park City and state health department officials are encouraging people to go about their daily lives unless they have symptoms of the flu. In that case, they're asked to use common sense and stay home so others won't get infected.
"In the best of all worlds, this is going to become a new kind of influenza virus that will play out over time and burn out, or in fact maintain its high degree of infectivity as we develop a significant pool of immunity to it," Sundwall said.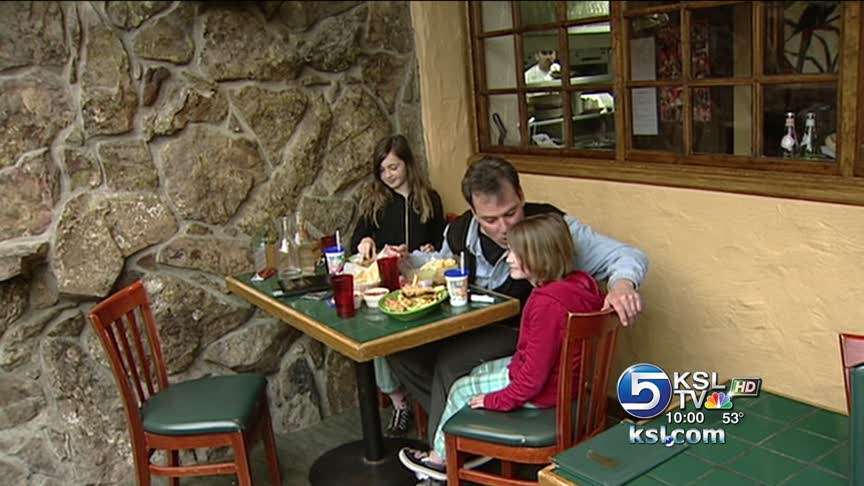 Swine flu wasn't on the minds of Jim Young and his daughters as they grabbed a bite to eat at the Baja Cantina. Restaurant owner Stephen McComp wishes that was the case with more customers.
"All of our plates, our silverware, are sterilized. Our employees wash their hands," McComp said. "But that doesn't stop people from being scared."
McComp estimates swine flu fears have cost his business thousands of dollars in lost profits. He's so worried that he attended Saturday's health department briefing to hear Sundwall say, "I would encourage people to go out and about, live life as usual."
Utah receives test kits
Sundwall says the CDC has a backlog of about 2,900 cases to test, which is why it's taking longer than expected to get confirmed test results. He also said 99 percent of probable cases are coming back positive.
Saturday Utah received kits from the CDC that will allow it to confirm cases more quickly. The health department said it will take a couple of days to test the kits before they are put into use.
E-mail: sdallof@ksl.com
------
Copyright 2008 Bonneville International Corporation. All rights reserved. This material may not be published, broadcast, rewritten, or distributed. AP contributed to this report.
×
Related links
Related stories
Most recent Utah stories