Estimated read time: 2-3 minutes
This archived news story is available only for your personal, non-commercial use. Information in the story may be outdated or superseded by additional information. Reading or replaying the story in its archived form does not constitute a republication of the story.
WEST VALLEY CITY -- Employees of a West Valley City day-care center are frustrated. They told KSL News they have not been paid for a month, and Friday's paychecks bounced. Parents are equally upset since they've paid for childcare from a week to a month in advance.
Eighty-eight children use the Legends Child Development Center, 2836 S. 5600 West, every weekday. The parents fear they have lost thousands of dollars. The staff won't work anymore without pay. But the owner says the business is still officially open.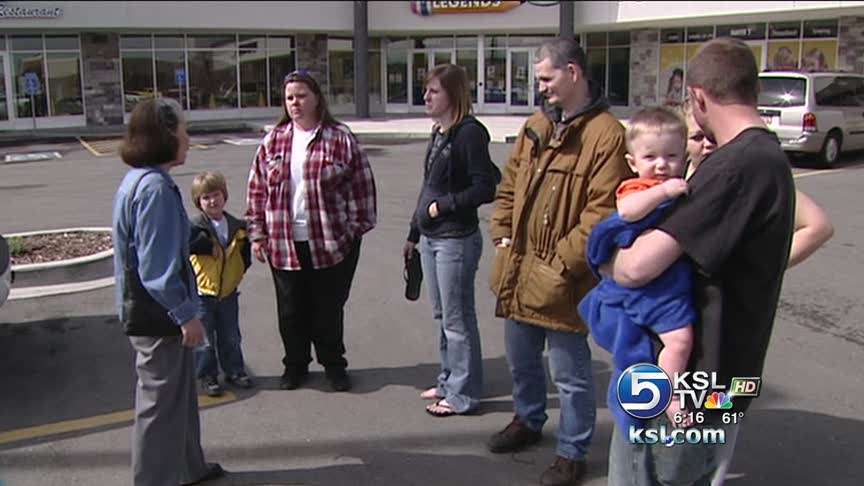 Angry parents gathered outside the day-care center where their children have spent hours every day for the last seven months.
One parent, Joshua Jones, said, "It's horrible to have your money taken, but that's not the worst of it. I still have a job, I still have money coming in. It's the people here. They don't have a job. Just to know these people have been taking care of your child and they have nothing to show for it."
The former co-director, Brandy Huston, told us that three weeks ago the owners took an emergency leave and gave her the authority to pay the staff and the bills. She knew very quickly the business was in trouble.
"Half of these teachers are owed for back pay for two weeks, the other half are owed for four weeks," she said.
"There was no money left for us to go buy food in the account. There was no money left for me to pay utilities. There's just nothing. There's just nothing coming in," she added.
She says the 28 staff members not only have worked without pay but have used their own money to buy food and art supplies for the children.
Staff member Lynette Black said, "These kids have been a humongous part of everybody's life down here, and they bring everybody so much happiness. We've formed a wonderful bond with the parents that are here."
Danielle Archuleta and her husband, Tyler, own Legends Child Development Center. They opened it in October of 2008.
We spoke with Danielle, who declined to talk on camera. She says she's devastated by what's happened, but for now her business is still open.
"I'm not sure what has happened," she said. "There should have been tuition money to cover the checks. I think Legends is still viable. I'm doing everything in my power to find out where things went wrong."
Staff members say they are worried that they'll never be paid, so some of the parents have set up a fund with their own money to help them.
E-mail: cmikita@ksl.com
×
Most recent Utah stories