Estimated read time: 5-6 minutes
This archived news story is available only for your personal, non-commercial use. Information in the story may be outdated or superseded by additional information. Reading or replaying the story in its archived form does not constitute a republication of the story.
SUMMIT COUNTY -- Worries over the possible spread of swine flu are affecting more activities in Summit County as the number of possible cases in Utah goes from three to five.
All city youth programs in the county have been canceled through Monday. The cancellation includes youth soccer, youth programs at the library and all Basin Field House activities and programs.
In the Park City School District, 4,400 students are out of school at least through Monday as three possible cases of swine flu are tested. All classes and activities are canceled, even the prom this weekend.
3 students in Park City District may have swine flu
Park City District Superintendent Ray Timothy says one of the three students who may have swine flu went to Mexico for spring break. Now two others are sick also.
---
"This decision was made after careful deliberation and with the best interests of our students, employees and community in mind." Superintendent Dr. Ray Timothy
---
"They are elementary, middle school age, but they've had interactions with all age groups, so we decided to shut down all schools," Timothy said. He also said their illnesses do not appear to be life-threatening.
"We then contacted the Summit County Health Department and the state health department, and it was confirmed to us that we did have three cases of 'probable' positives here within our school district," Timothy said.
After consulting with health officials, Timothy decided to close all eight schools in the district.
A message posted overnight on the district's Web site reads, in part: "The action was taken as a proactive and precautionary measure after the identification of three students possibly infected with the swine flu."
Waiting for confirmation of the H1N1 influenza A virus
That confirmation of the virus is pending laboratory testing at the Centers for Disease Control and Prevention in Atlanta. Lab results for the first student should be back Friday afternoon; the other two results should be known on Monday.
"When we get those results back, if they are positives, we will have a team go through our schools and sanitize them," Timothy said.
The district did not say what school(s) the three students attend. Timothy said the students come from different families.
Schools and school-related activities canceled
The message posted on the district's Web site also says that all district facilities, including the district office, will remain closed at least through Monday, May 4. That means all school-related activities are canceled as well, including SAT testing.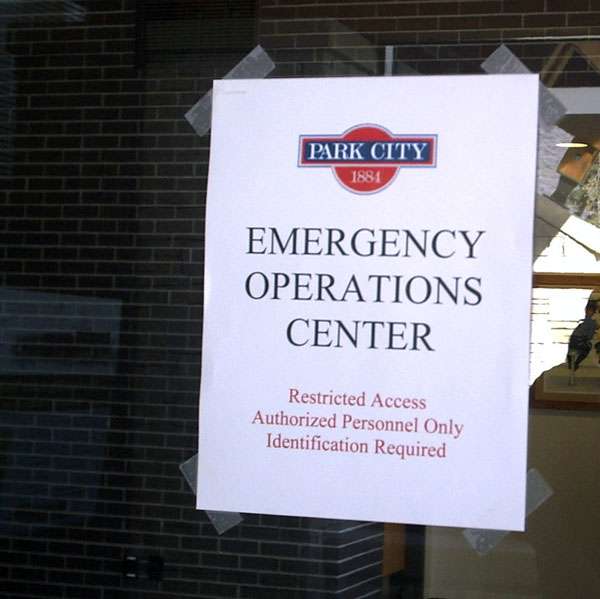 A text message alert was sent out to parents, faculty and staff around midnight to inform them of the closure. Staff members have been instructed not to report to work.
We are told, however, that school administrators are expected to be at their buildings to make sure no students are dropped off.
Students react to news of school closures and canceled activities
Senior Kelly McGuire said, "I woke up this morning and had three text messages on my phone."
"I thought I was having those dreams where you don't have to go to school. But it's really true, and swine flu is happening," said senior Gill Williams
They are worried about AP exams. Williams explained, "Really, all the class time we are doing now is studying for these tests."
Related:
Saturday night's prom is also canceled. "That's a bummer, because it means we have to try to cancel our limo," McGuire said. "All cancellations have to be a week in advance. I have to cancel my tux, my corsage. It's going to be hectic."
He says the student council will try to find a way to refund the money or reschedule the dance.
"Prom's a bummer, but it really is important that we try to stop the outbreak of it," said Williams.
Timothy says a decision will be made Monday afternoon whether school will be canceled further. He says Saturday night's prom at Park City High School will be rescheduled.
The district states that it will continue to post updated information about what's happening on its Web site. Find a link to it on this page.
Closed schools are:
Park City High School
The Learning Center
Ecker Hill International Middle School
Treasure Mountain International School
Jeremy Ranch Elementary School
McPolin Elementary School
Trailside Elementary School
Parley's Park Elementary School
The Utah State Office of Education has posted an influenza information page which contains information about any school closures. So far, among public schools, only the Park City School District has issued a closure order.
Emergency operations center
Summit County Health Department spokeswoman Katie Mullaly says it is working right now on an emergency operations center. The department teamed up with the school district, police department, sheriff's office and city hall.
She says, right now, information is its key role.
"It gives us a chance to be in the same room and coordinate our efforts. Part of that center is to set up a phone bank or hot line where people can call with questions," she said.
She says they opened the EOC as a precautionary measure.
Mullaly says the Summit County Health Department normally recommends following CDC guidelines and shutting down schools after a test comes back positive. But local physicians recommended the school closure, and she stands behind that decision.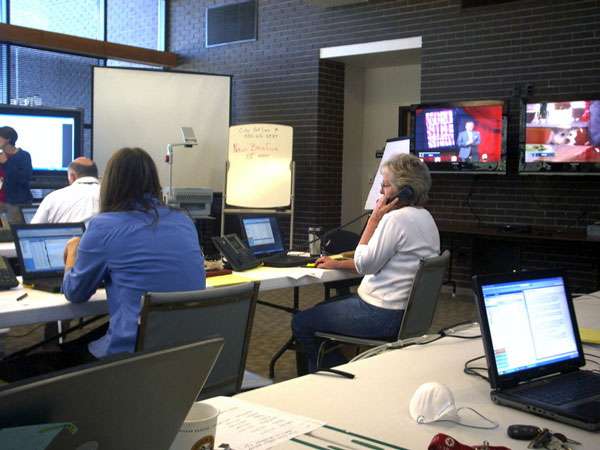 "People forget that the regular flu kills 36,000 people every year in the U.S. These symptoms have been fairly mild," she said.
"If the tests come back positive, it's still the same prevention message. Yes it's here, but here are the steps to make sure you don't get it," she added.
She says if it isn't swine flu, don't stop washing your hands and covering your cough. "Something out there is making people sick. Whatever it is, you need to be proactive in keeping yourself healthy," she said.
------
Story compiled with information from Shara Park, Mary Richards, Marc Giauque and Adam Thomas.
×
Related links
Related stories
Most recent Utah stories