Estimated read time: 2-3 minutes
This archived news story is available only for your personal, non-commercial use. Information in the story may be outdated or superseded by additional information. Reading or replaying the story in its archived form does not constitute a republication of the story.
OREM -- An Orem car dealer faces charges of not giving clean titles to his customers, and now investigators are looking at allegations that he scammed dozens of customers out of more than $2 million at the used car lot he operated.
Ronald Brown made his first appearance in court Tuesday morning in a criminal case against him that may get much bigger.
Brown operated a used car dealership on 27 W. 800 North in Orem known as Utah Valley 4X4.
State regulators pulled the dealership license in November, and since then the list of allegations has kept growing.
Right now, Brown faces two third-degree felony charges of skimping on equity.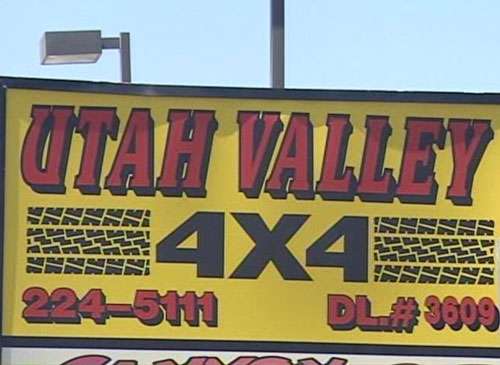 Orem police say it involves two cases where Brown is accused of taking a car on a trade-in, selling it to someone else and then failing to pay off the lender for the trade-in, leaving the customers without a clean title.
Orem police Lt. Doug Edwards said, "It is a crime to not make those payments. And a person in their right mind would think, 'How am I going to get away with it?' And the answer would be he probably didn't think he would get away with it. He was just trying to float things for a while, and it all caught up with him."
According to the State Division of Motor Vehicles Enforcement, the case may be much bigger. Investigators have just finished their aspect of the case, and they believe there are at least 90 people who have been victimized to the tune of $2.3 million in titles not delivered.
The victims range from car buyers to credit unions and other dealers.
Investigators will take their evidence to prosecutors on Thursday for possible charges.
Brown's attorney says they just got prosecutor's evidence Tuesday and haven't had time to review it yet.
Brown will return to court on June 2.
E-mail: spenrod@ksl.com
×
Most recent Utah stories