Estimated read time: 3-4 minutes
This archived news story is available only for your personal, non-commercial use. Information in the story may be outdated or superseded by additional information. Reading or replaying the story in its archived form does not constitute a republication of the story.
LINDON -- The U.S. Attorney for Utah, the FBI and the Securities and Exchange Commission are looking for a Lindon man they say defrauded more than $18 million out of investors. He is accused of running an investment scheme involving foreign currency trading and a real estate program.
A federal indictment unsealed Tuesday charges 47-year-old Jeffrey Mowen with three counts of wire fraud. It alleges he promised one investor a 33 percent return each month on a $100,000 investment.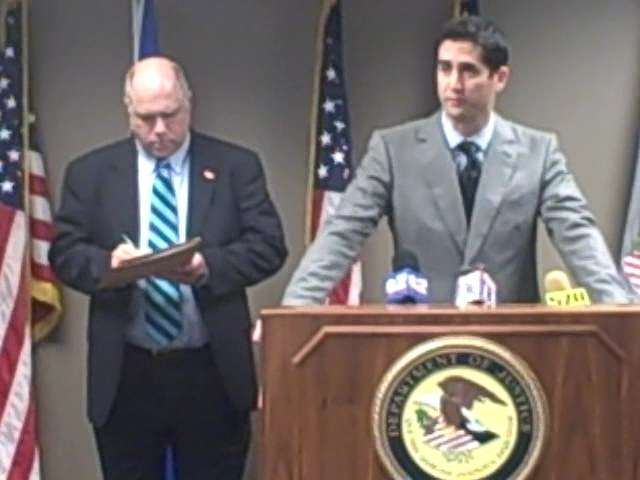 U.S. Attorney Brett Tolman says Mowen bought up expensive, rare or classic vehicles with some of that money. He then used those cars and motorcycles to prove his success to new investors.
Among the fancy cars are:
A variety of souped-up motorcycles both new and old
A 1922 Ford
Several Model T Fords
A 1903 Oldsmobile horseless carriage
A 1939 Jaguar
Sseveral classic Thunderbirds
A 1966 and a 1973 Plymouth Barracuda
A 1993 Jaguar convertible
Several Porsches
Two 1934 Mercedes Benz cars
Several trucks both classic and new
A 1956 Austin convertible
Several 60s'-era Mustangs
An orange 1969 Dodge Charger
A 1966 replica of a Shelby Cobra convertible.
FBI Special Agent in Charge for Salt Lake City Tim Fuhrman says there may be more vehicles out there, along with more victims.
"He collected cars. I believe he showed them to investors as evidence of his wealth," he said.
They've recovered more than 200 vehicles so far. What they haven't recovered is Jeffrey Mowen himself.
Mowen is believed to be in Panama, and Tolman says he speaks Spanish well and may blend in with the local population.
Tolman says more fraud is being uncovered every day, in part because of the current economy. In a Ponzi scheme, Tolman says, "[Con artists] have to have a thriving economy to be able to continue to hide and rechannel the money that they're receiving."
Once the economy isn't doing so well, it's much easier for victims to realize they've been taken for a ride.
"Once that collapses and there's no influx of investor money to pay off the down line, then they're left with hollow investments with no returns, and pretty soon that house of cards comes tumbling down," Tolman said.
He wouldn't be surprised to see more Ponzi schemes prosecuted in the near future as a result.
Mowen is no stranger to securities investigators. He has prior criminal convictions for securities fraud in 2003 and 2004, as well as a 2004 theft conviction.
The Utah Department of Commerce's Division of Securities announced charges in 2006 against Mowen. At the time, he was accused of taken $200,000 from two victims in a multi-level marketing company called Isagenix.
His wife, Elizabeth, was accused of helping Mowen lure a pair of investors away from Usana to Isagenix, claiming Mowen had made his first million dollars by the age of 19 and was "brilliant with money."
He pleaded guilty to theft in 2007, agreeing to make full restitution as part of his plea agreement.
Fuhrman believes Mowen is by himself right now. Tuesday, a warrant was issued for his arrest.
E-mail: bbruce@ksl.com
×
Most recent Utah stories