Estimated read time: 2-3 minutes
This archived news story is available only for your personal, non-commercial use. Information in the story may be outdated or superseded by additional information. Reading or replaying the story in its archived form does not constitute a republication of the story.
SALT LAKE CITY -- Weber County investigators are still waiting for toxicology results before filing any charges against 30-year-old Dylan Booker. He is the man who crashed his truck into the second floor of a Hooper home last week.
Deputies say Booker was speeding. Right before hitting the house, he hit another truck, badly injuring the driver who was on his way home from work. Brandon Rowe is now recovering at University Hospital.
"It really just depends on the day. Right now it's kind of tough, but we'll make it through it," Brandon's wife, Mariko Rowe, said.
Mariko is trying to be strong, but then she has to. Right now, the rock in her life isn't doing so well. "I know he'll recover fully. They won't tell me that, but I know he will," she said.
Her 31-year-old husband has lacerations to his face, scalp and spleen. He also has a hole in the sack which carries his lungs, but the scary part is the injury to his brain.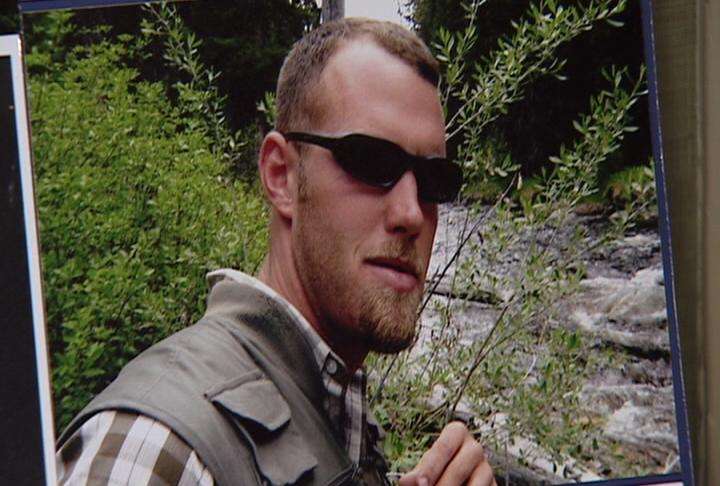 "He remembers everybody, for the most part, who they are. And he doesn't make sense sometimes, and he goes in and out of lucidness, but that's what they tell me is normal for that," Mariko said.
Brandon was injured last Thursday morning when his truck was hit by another truck going 95 miles an hour in a residential area. The speeding truck ended up in the second floor of a house in Hooper.
Mariko was sleeping when she got the call her husband was going to the hospital. "When they took me in, he was just covered in blood. It was really hard," she said.
In the past week, she says her husband has been doing better. She talks to him, shows him pictures of his fishing trips, fun times and their 8-month-old son. Mariko says she quit her job to be with her husband. "I'm not going to abandon my husband for work. I'll figure something else out," she said.
For now, she's just focused on helping him get better. "We've been able to talk, and we've had a few laughs and everything; so that's been really good," she said.
Mariko says it could be another month before her husband leaves the hospital. Even then, he faces plenty of speech, occupational and physical rehab.
The family has a fund set up in Brandon Rowe's name. If you'd like to help, you can donate at any America First Credit Union.
E-mail: acabrero@ksl.com
×
Photos
Related stories
Most recent Utah stories