Estimated read time: 2-3 minutes
This archived news story is available only for your personal, non-commercial use. Information in the story may be outdated or superseded by additional information. Reading or replaying the story in its archived form does not constitute a republication of the story.
SALT LAKE CITY -- More than 10,000 racers will run Saturday in the Salt Lake City Marathon. Runners of all types will try to make it to the finish line first, but the question remains: Will the winners be paid?
Past race winners waited months, even years for their checks. This year, though, the race operator says there will be no wait. Winners will have checks in hand as soon as they cross the finish line.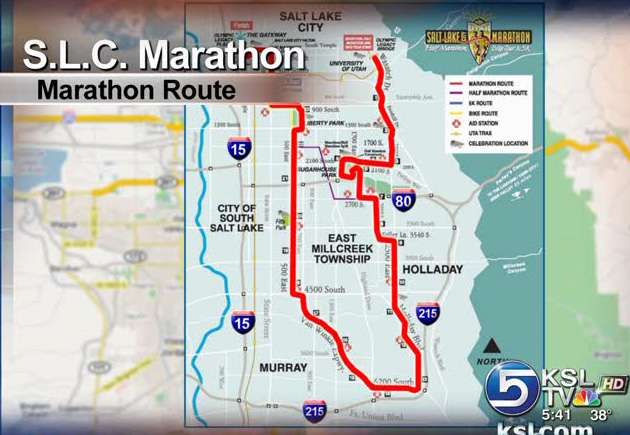 The Salt Lake City Marathon kicks off early Saturday morning, and it appears everything is ready to go. "Everybody got paid when they expected to. Permits are all issued, and we're set to go," said Chris Devine, CEO of Devine Racing.
Devine's company operates the Salt Lake City Marathon. He says he expects the race to be a success, despite the company's recent financial troubles.
In the past, Devine has bounced checks and failed to pay vendors and winners. This year, it was police agencies worried about payment. We checked with them Friday, and they all said Devine paid up.
"We expect to be able to pay the race winners at the starting line, excuse me, the finish line, once they complete their great times," Devine said.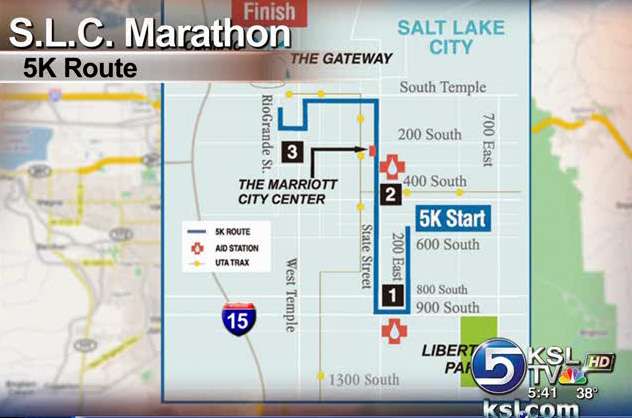 Devine says this year's race will be big. Some 13,000 people are expected to run or bike; another 100,000 will be on the sidelines cheering them on.
The marathon will cross the county. Roads will close. Traffic will wait. Salt Lake City police are warning drivers to be attentive.
"A car is always going to outweigh a pedestrian. We don't want to have a lot of auto-peds tomorrow, so please plan ahead, be patient and look out for each other," said Salt Lake City police spokeswoman Lara Jones.
Safety is a top priority for race officials too, so is making sure the focus stays on the marathon. "It's about the environment. It's about the course. It's about the runners' experiences from the time they start to train to the time they get their medal at the finish line. That's what this race is about," Devine said.
Bikers hit the road at 6 a.m.; runners at 7 a.m. A couple of familiar faces will be in the running crowd. Cousins Blaine Cotter and Dane Patterson from NBC's The Biggest Loser Couples will participate in the half-marathon.
For detailed information on road closures see the link on this page.
------
Story compiled with contributions from Lori Prichard, Mary Richards and Adam Thomas.
×
Related links
Related stories
Most recent Utah stories