Estimated read time: 1-2 minutes
This archived news story is available only for your personal, non-commercial use. Information in the story may be outdated or superseded by additional information. Reading or replaying the story in its archived form does not constitute a republication of the story.
UTAH COUNTY -- Investigators in Utah County have broken up a counterfeit money ring; one they believe has been printing fake bills for as long as six months.
Take a hair dryer, a flat iron, green ink and a printer, and what do you have? According to Lt. Phil Murphy of the Utah County Major Crimes Task force, "You've got somebody that was attempting to print $50 bills using cheap, inexpensive methods."
Police believe 30-year-old Luke Millwee used chemicals to wash the ink off $5 bills, then reprinted them with $50 bill markings. It worked for several months, until a sharp-eyed convenience store clerk noticed repeat suspicious bills coming from a repeat customer.
"There were enough safety nets in place there, as far as counterfeiting prevention techniques," Murphy said.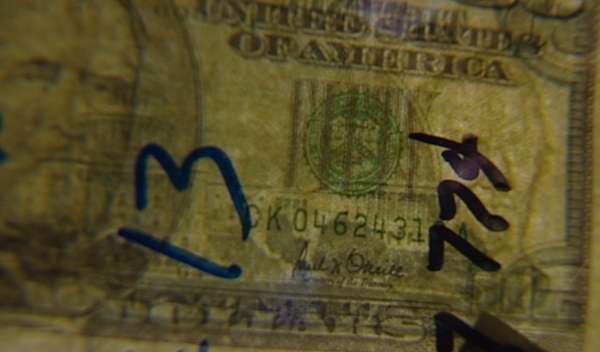 Besides being fake, there's one other thing the bills had in common: they all shared the same serial number. Another indicator: If you look at the fake $50 closely, you can see the face of Ulysses S. Grant and, to the right, the face of Abraham Lincoln.
"You really don't see very many successful counterfeiting operations at this level," Murphy said.
Investigators believe Millwee was involved with drugs. They found marijuana and meth, along with balance sheets in his Millard County home.
Some of the fake money, deputies say, went to fund his habit. However, they believe bills also went into circulation via legitimate businesses, which is prompting them to sound a warning.
"Take a look at the money in your hand," Murphy said. "Don't assume it's good money."
If you think something is suspicious with your money, Murphy suggests you take it to a bank. Tellers there can tell you for certain if it's real. If it's not, you need to report it to law enforcement.
E-mail: sdallof@ksl.com
×
Most recent Utah stories