This archived news story is available only for your personal, non-commercial use. Information in the story may be outdated or superseded by additional information. Reading or replaying the story in its archived form does not constitute a republication of the story.
Ed Yeates reportingHope you're enjoying this night. That's because Halloween - in a sense - may be actually good for you health! How? Lets take a look at what is called "Hallohealth."
Why, on this day especially, do we like to have someone or something scare us? Why, in turn, do we like to dress up and be someone or something we're not?
Dr. Keith Renshaw,University of Utah Clinical Psychologist: "You get a pretty standard physiological response when your heart is racing - you get kind of jittery - it's very similar to excitement."
Who better to know about Halloween health than Dr. Keith Renshaw at the University of Utah's Department of Psychology. After all, his office is on the thirteenth floor. He lectures about these kinds of things. Superstitions and masquerades are part of human nature.
So when Halloween rolls around once a year, Dr. Renshaw reminds us our psyches sometimes thrive on a startle or scare times two or three or more - especially when there's no real threat to life or limb.
In fact, the experience can be therapeutic.
Dr. Keith Renshaw,University of Utah Clinical Psychologist: "When you look at people getting intentionally frightened in situations that are fairly safe in reality, it may provide that sense of mastery even."
Yah, I'm scared, you say - but gee - I know nothing terrible is really happening. Halloween is an escape. We can be someone we're not but really not commit to it. There's that anonymity behind the mask or makeup that let's you be a little free - and acceptably off beat.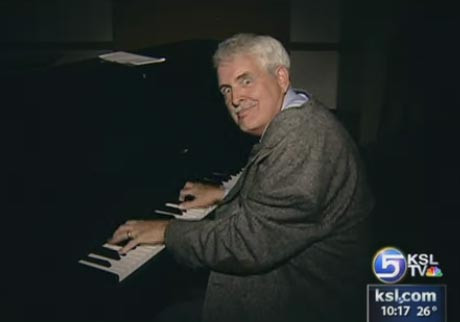 Dr. Keith Renshaw,University of Utah Clinical Psychologist: "It's kind of a culturally sanctioned way to be strange."
In that case, Ed Yeates, Eyewitness News.
×