Estimated read time: 2-3 minutes
This archived news story is available only for your personal, non-commercial use. Information in the story may be outdated or superseded by additional information. Reading or replaying the story in its archived form does not constitute a republication of the story.
SALT LAKE CITY -- Car parts, warehouse equipment and heavy-duty machinery were all sold Tuesday as one of Utah's largest distributors of car parts went through a bankruptcy auction.
Number One International went bankrupt last summer, just as the auto industry starting seeing a huge downturn. The auctioneer said there was about $3 million worth of stuff, and most of it sold, though for much less. This auction is just another sign of the down economy; but even then, one business's bad fortune means a good deal for other businesses. The company filed for Chapter 7 bankruptcy protection. As a result, the court ordered it to auction off everything in its warehouse to pay off debt.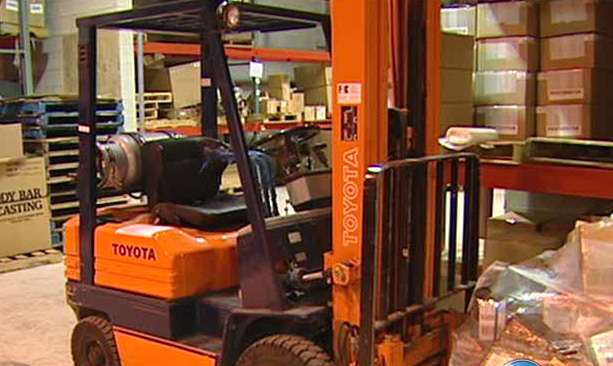 Auctioneer Rob Olson said, "Overall, bankruptcy auctions are on the rise, and we have seen more, and it's just the state of the economy."
While the state of the economy forced a business like Number One International to fold, for others, like Barker's import cabinet business, auctions like these are good.
Jeff Barker, president of Liberty Distribution Int'l, said, "We got a good deal on a forklift. We got some pallets and stuff we'll be needing when we expand to our new warehouse in the next coming months."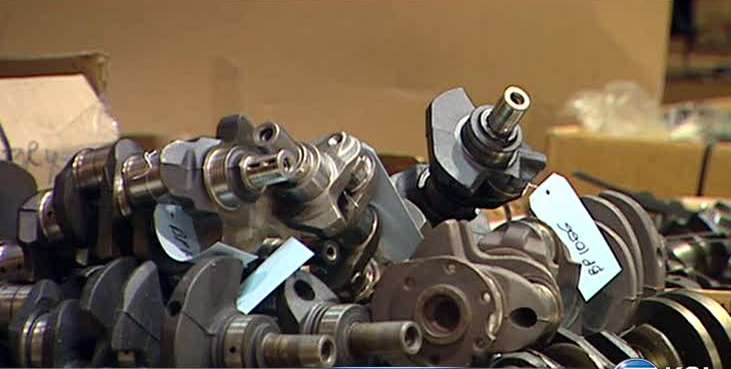 Everything in the warehouse was for sale, not just car parts. Barker says bankruptcy auctions are a great place to find those high-dollar items like forklifts, racking and assembly lines for cheap. "You really gotta know what you're looking for, and you gotta know the value before you even start," Barker said.
But with items that aren't so expensive, Barker said you really have to know what you're buying. "They get caught up in the emotion of it, and then they end up bidding two, three, even four times what it's actually worth," he said.
Daniel Ivan owns a cabinet, tile and stone business. He bought carts for just $15 each. "You can't complain," he said. "I mean, you can't buy the wheels for these carts for that, for 15 bucks." Which just shows when a business fails and has to auction its items, there's always another business ready to buy.
The amount of money raised is still being calculated, but it will go toward paying off creditors Number One International had.
------
Story compiled with contributions from Alex Cabrero and Shara Park.
×
Most recent Utah stories