Estimated read time: 2-3 minutes
This archived news story is available only for your personal, non-commercial use. Information in the story may be outdated or superseded by additional information. Reading or replaying the story in its archived form does not constitute a republication of the story.
SALT LAKE CITY -- Monday's nice weather allowed the Utah Highway Patrol to get out its brand new motorcycles it uses for patrolling the Wasatch Front. These new bikes are lighter, faster and just might make it easier for troopers to give you a ticket if you are speeding.
"One thing this motorcycle will do is the windshield adjusts, goes up and down," said UHP Sgt. Gary Caldwell, while proudly showing off his new 2009 BMW motorcycle. It's one of 10 new BMW bikes that are part of the UHP's motor squad.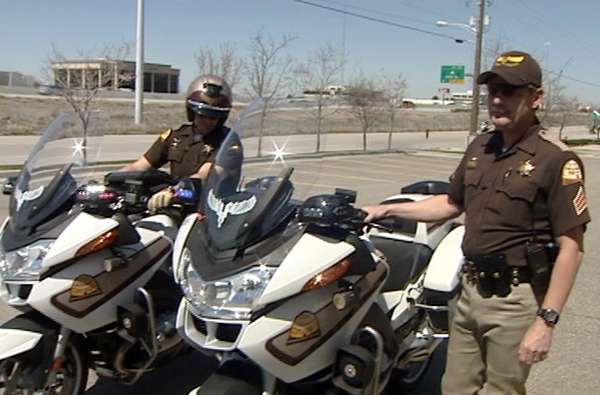 "That's why we are out there to catch people that are really speeding, that are driving reckless, and it is easier on these. We can catch them easier. We can move through traffic easier than a squad car. The motorcycles are extremely effective in working traffic control," Caldwell said.
The BMW bikes are 450 pounds lighter than the 12 Harley motorcycles in the UHP's fleet and get better gas mileage. Troopers are finding they can brake in a much shorter distance and have an easier time maneuvering.
Caldwell says it doesn't hurt that these bikes just look good. "It has more of a look of a bullet bike, and it kind of fits the time of the faster traffic, and we're able to move up and down through the interstate a lot easier," he said.
You'll be seeing troopers spending more time patrolling on the bikes. "We're going to require our motor squad troopers, this summer, to ride them and park their patrol cars; ride their motorcycles and get out so the public can see them and enforce the traffic laws," Caldwell explained.
So, don't be surprised the next time you see the red and blues in your rearview mirror, the lights are coming from one of these new bikes.
You will get a chance to see these new motorcycles up close, even if you aren't caught for speeding. The new bikes will be part of several parades throughout the year.
E-mail: spenrod@ksl.com
×
Most recent Utah stories