Estimated read time: 2-3 minutes
This archived news story is available only for your personal, non-commercial use. Information in the story may be outdated or superseded by additional information. Reading or replaying the story in its archived form does not constitute a republication of the story.
SANDY -- Utah investigators are looking into a number of recent hit-and-run accidents. The Sandy Police Department reports in the last six months, they've had 168 hit-and-runs, which is nearly an accident per day.
Amanda Barham became a victim in one of those hit-and-runs when her car was literally run over by a truck last week. She hopes the driver will come forward.
"All I saw was underneath of his truck, and then I just saw his tire go across my windshield," Amanda Barham recalled. "I was just in complete shock."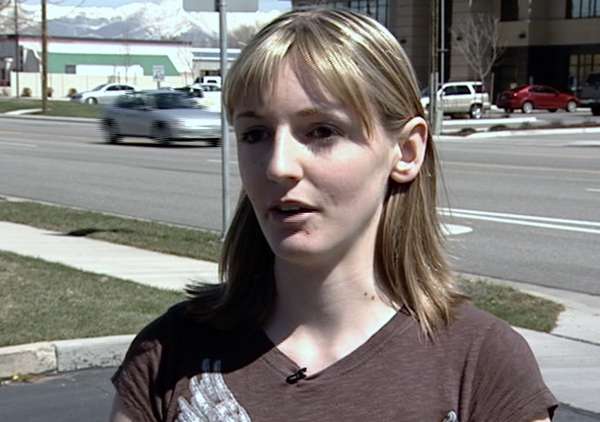 There's not much left of Barham's Dodge Avenger after a raised, silver Ford truck made an illegal turn up and over the front of her car. Now it's totaled.
"The tire actually almost went all the way through the glass," Barham said.
The collision happened last Friday night on 700 East near 9000 South in Sandy. Barham was traveling southbound and attempted to make a right turn. "He just punched it through, and I saw him at the last second and slammed on my brakes," she said.
The truck was in the northbound lanes and turned left right into her, then the driver took off.
"Do we have a lot of those types of accidents? Yes," Sandy police Sgt. Justin Chapman told us.
But it's not just an issue for Sandy police. Law enforcement agencies across the valley are constantly investigating hit-and-runs. Some have caused serious injuries; some have been deadly.
"Accidents do happen, we understand that, but now they've changed it from just being a traffic accident to something criminal," Chapman said.
Sandy police are still looking for the silver Ford truck that hit Barham. When they find it, the driver will likely face charges.
"I just don't understand it at all," Barham said. "I mean, he didn't even get out to check if I was OK or anything. In any case, you should stop and check on a person."
Luckily, Barham only suffered cuts and bruises but is now left with no car and no reason why. She only has liability insurance and says her totaled vehicle will not be covered.
If you happened to be in the area of 700 East and 9000 South Friday night when the accident happened, Sandy police are asking you to give them a call at 801-840-4000.
E-mail: wjohnson@ksl.com
×
Most recent Utah stories