Estimated read time: 3-4 minutes
This archived news story is available only for your personal, non-commercial use. Information in the story may be outdated or superseded by additional information. Reading or replaying the story in its archived form does not constitute a republication of the story.
SALT LAKE CITY -- Investigators say they're close to catching a woman who stole a car Friday night with a 3-year-old child in the backseat. The boy was found safe.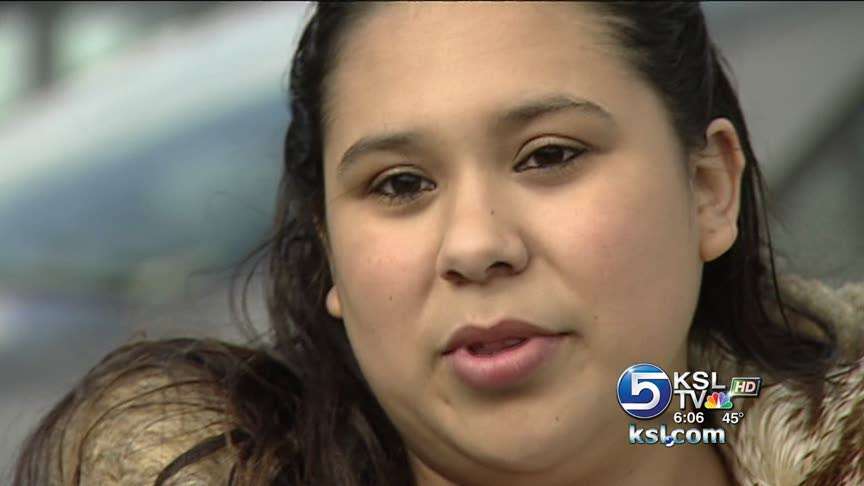 Saturday his mother, Monica Arevalo, said she is very relieved her to have her son back. She credits the Amber Alert system for his quick return.
"I didn't think that he was ever going to come back to us. I just wanted him home with me. I don't know what I'd do without him," she said.
It started at the Fast Track Gas Station at 8588 W. 2700 South around 7 p.m. Friday. Salt Lake County sheriff's deputies say the boy's mother and father took their two cars in to fill up with gas. The father was driving with two children, and Arevalo with her 3-year-old son, Hector.
The father went into the convenient store and Arevalo stayed with her two children, leaving the boy and her blue Isuzu unattended with the keys in it. That's when the woman jumped into the car and took off.
"I took my seat belt off, jumped out. I was pounding on the window saying, 'My baby's in there.' She just flew and left," Arevalo said.
She ran into the gas station and called 911.
An Amber Alert went into effect, and less than an hour later her son was found down the street, on Patricia Circle. A man had heard about the Amber Alert and went looking.
Mike Gardner said, "My wife's brother came out and told me that there was an Amber Alert. That's all I heard. Then he said that somebody, a little kid at a Chevron, got kidnapped and it was in a blue Rodeo. (He was) between 2 and 3 years old. Then I came over here and put it all together."
Gardner saw the car police were looking for, which had been abandoned by the driver, then he saw Hector. "He was scared. He thought his daddy left him. He was crying, freezing cold," Gardner said.
Utah Amber Alert Coordinator Paul Murphy said, "I get goose bumps when people actually pay attention to the Amber Alert and actually go out and look for the child."
The Amber Alert worked, and fast. "The Amber Alert went out on highway signs. Broadcasters got out the message. The one person who heard the Amber Alert saw it, found the car, found the child. So, it worked exactly the way it was intended to work," Murphy said.
Monica Arevalo agrees. "I think it did help a lot," she said. "At least he's home back with us now."
Investigators think they know who the woman who stole the car is, and so does Monica. She says she recognized her from school. Her name was not released.
The suspect is described as roughly 19 years old, 5 feet 2 inches tall and weighing about 110 pounds. She has blond hair with black streaks in it and was wearing a gray sweater.
If you have any information on her whereabouts, contact the Salt Lake County Sheriff's Office at 801-743-7000.
E-mail: corton@ksl.com
×
Related stories
Most recent Utah stories