Estimated read time: 2-3 minutes
This archived news story is available only for your personal, non-commercial use. Information in the story may be outdated or superseded by additional information. Reading or replaying the story in its archived form does not constitute a republication of the story.
SALT LAKE CITY -- In spite of a sagging economy, the show must go on in Salt Lake City. The city's redevelopment agency wants to see ideas from developers for an arts and cultural district downtown.
Block 70 could one day bustle with arts and culture, new restaurants, condos and shops. One block south of City Creek, some vacant buildings would come down; others would be remade.
Mayor Ralph Becker says the next step is to create the district with the input of arts groups and businesses. "We're doing a refined economic study now, but we also began to bring together the various arts groups and the downtown business community in a discussion about the details of what that should be," he said.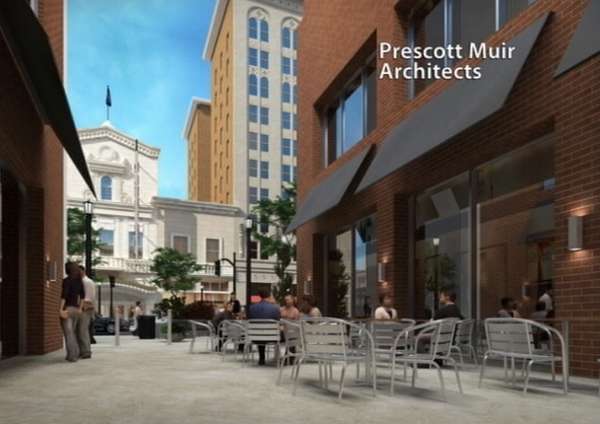 Six months ago, the mayor rolled out the red carpet to announce the location of the new Utah Performance Center on Main Street. It will be a Broadway-style theater in the middle of the block. The city is now fielding proposals from developers, looking at funding sources and property acquisitions, and gathering ideas from the arts community.
"There was a real strong desire for us all to work together in a coordinated way through an arts district downtown," Becker said.
A recent study questions the demand for another Broadway-style theater, but the director of the Downtown Alliance thinks the area already has the makings of a cultural core. "All of these things are helping to complement the existing cultural facilities that we already have within a three-block radius," Jason Mathis said.
If plans moved quickly, theater construction could start in less than two years. "The performance centers that have done it right have started construction and started the process in a downturn in the economy so that when the economy takes off again everything is ready to go full steam ahead," Mathis said.
Another idea is to convert the Utah Theatre, which is across the street from Block 70, into a film and art center. It could capitalize on Sundance and the state's connection with independent film.
E-mail: jboal@ksl.com
×
Most recent Utah stories