Estimated read time: 3-4 minutes
This archived news story is available only for your personal, non-commercial use. Information in the story may be outdated or superseded by additional information. Reading or replaying the story in its archived form does not constitute a republication of the story.
SALT LAKE COUNTY -- Gov. Jon Huntsman signed over more than $2 billion in state and federal stimulus money for transportation projects Tuesday, guaranteeing thousands of jobs for Utahns. In this recession, road work emerges as one of the best routes to recovery.
The biggest pot of money comes from the state: Utah taxpayers will pay about $20 more per vehicle on registration fees. The other pot of money comes from the federal government's American Recovery and Re-investment Act, which will pump $154 million worth of stimulus money into Utah transportation projects this year.
Money to bring new jobs, better roads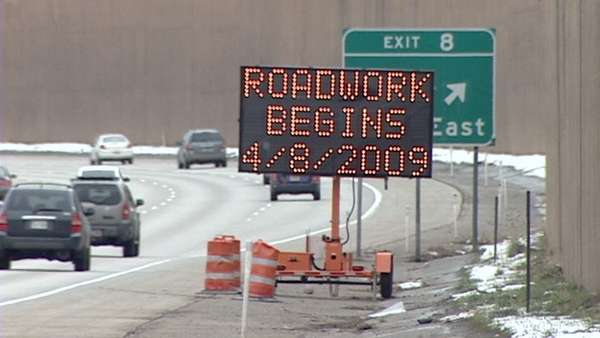 Out where the rubber meets the road, Multiple Concrete Enterprises of Ogden will rehab the pavement and bring on 16 workers for one job alone.
"The stimulus money and the things the governor has done today is huge for the state of Utah. It's huge for the people of Utah, the taxpayers," said Var Stephens, with Multiple Concrete Enterprises.
The governor signed 16 contracts with 10 Utah-based companies, and there are more jobs in the months ahead. A crumbling Interstate 80 overpass at 2300 East will be replaced, and the St. George Airport will get a new terminal.
"This is a big deal today. I want everybody to understand that," Huntsman said.
The governor also signed the state bill to increase motor vehicle fees to generate more than $2 billion dollars over the next four years. That money will fund Interstate 15 expansion in Utah County and the Mountainview Corridor.
"I don't know of another state in the union that is being as aggressive about transportation as Utah," said Senate Majority Leader Sheldon Killpack.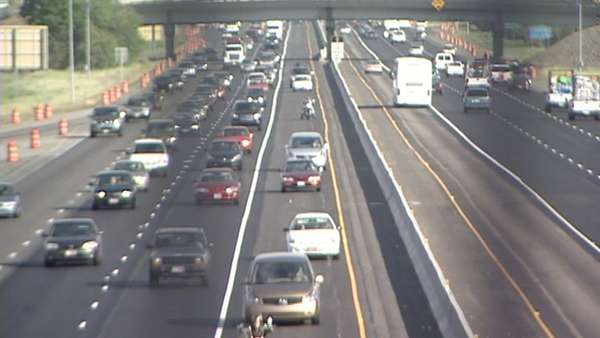 Huntsman says spending on core infrastructure needs not only puts people to work today, it improves mobility for economic vitality long term. "The fact that we're putting tens of thousands of people to work by doing this in today's economic environment is an added advantage that I think many families in this state would be proud of," he said.
In 2009, the Utah Department of Transportation plans to spend $1 billion on transportation projects that will create or sustain more than 34,000 jobs.
Mixed reaction over Mountainview Corridor in Herriman
For people in fast-growing Herriman, the news is receiving mixed reactions. Many who've moved there in recent years say they welcome better access, especially access that won't have a toll attached; others don't like the continued growth.
At the Mane Event, a hair and nail salon, owner Jill Weick thinks it can only be a good thing. She's lived in Herriman for the past five years and says though the economy has slowed down growth, getting around at certain times is still very difficult.
Not far away, Jenn Johnson, who's still hosting a grand opening for her tanning salon, is excited about the news. "I like easy access," she said.
In fact, Johnson says she waited for more development to occur before she moved into the area from Sandy.
The first phase of the Mountainview Corridor is expected to run roughly along 5600 West and 5800 West into Utah County. UDOT spokesman Nile Easton says about 20 percent of the design phase is already completed.
Some property still needs to be acquired, but Easton says if all goes well, actual construction will begin in the summer of 2010, with a rough completion date sometime in 2013.
------
Story compiled with contributions from Jed Boal and Marc Giauque.
×
Most recent Utah stories