Estimated read time: 2-3 minutes
This archived news story is available only for your personal, non-commercial use. Information in the story may be outdated or superseded by additional information. Reading or replaying the story in its archived form does not constitute a republication of the story.
SALT LAKE CITY -- Some Utahns fear they're paying more this year in taxes because of the state's new single-rate tax system, but the State Tax Commission says there's no need to worry. Tax commission says people paying less under new system The commission says the majority of taxpayers will actually be paying less under the new single-rate system, but you may not see it that way if you're looking at your tax return.
Charlie Roberts, with the Utah Tax Commission, said, "What you need to do is look at the tax you paid in 2008 for the 2007 year compared to the current year."
Roberts says look at how much you actually pay in taxes, not how much you get back. "Although the return is related, withholding tables changed through the year, and so it may be different." In other words, you might be getting less back because your employer withheld less.
Keith Prescott is a Certified Public Accountant and is the head of the state's Tax Review Commission. He said, "It's a brand new system, not sure anyone could have gotten them right.
He added, "We do 3,500 returns. It's been a non-issue with my clients."
The new single-rate tax is 5 percent for everyone. Then you figure in credits; those are based on age and income.
It's a lot different from previous years and, if you aren't careful, you could end up paying more.
Prescott said, "Make sure that they're not just applying that flat 5 percent without doing the credit. That's probably the biggest mistake that we've seen."
Taxpayer Rick Gurr said, "I just take them to an accountant. He's got them done, but I didn't compare them to last year."
While Gurr said he didn't pay much attention to the new tax rate, he is certain he won't be paying more this year. He said, "On a year wise, with the economy, yeah, I'm paying less, but I made less."
Of course, in certain cases, it's possible that some could end up paying a bit more with the new single-rate system.
Some say flat tax isn't doing what it's supposed to
Former Utah Tax Commission Economist Doug Macdonald told the Deseret News, "We were told that only a few people would pay more." He says in reality, a lot of people are paying more under the flat-rate income tax reform that fully kicked in last year.
Macdonald tells the newspaper 18 percent of all taxpayers are seeing increases, and some are seeing increases of more than 10 percent under the 5 percent flat tax.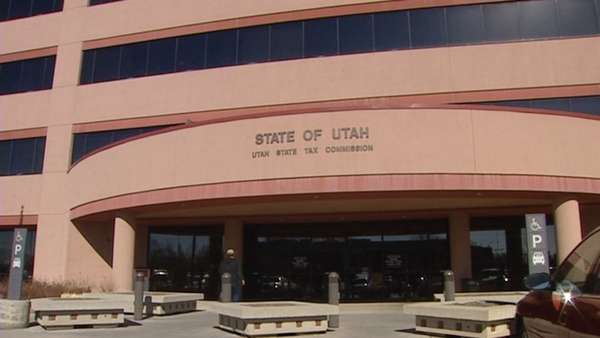 Macdonald says as many as 360,000 people are paying more under the new system.
Withholding tables were also inaccurate, meaning some Utahns didn't notice much of a cut because companies withheld less. A Utah Tax Commission spokesman says the commission should get more hard data this summer on the effects of the new system.
------
Story compiled with contributions from Courtney Orton and Andrew Adams.
×
Related links
Most recent Utah stories