Estimated read time: 2-3 minutes
This archived news story is available only for your personal, non-commercial use. Information in the story may be outdated or superseded by additional information. Reading or replaying the story in its archived form does not constitute a republication of the story.
SALT LAKE CITY -- Police want to find out whether two weekend shootings are connected. The first happened near Rose Park and the second at a downtown McDonald's.
The McDonald's shooting happened at about 2 a.m. Sunday at 210 W. 500 South.
Police say a woman driving a white Dodge Intrepid became upset after learning the restaurant was no longer serving dinner and had switched to its breakfast menu.
Salt Lake City police Detective Dennis McGowan says one of the two males that was in the car with the woman demanded that they be served dinner. When the clerk told them no, the car pulled forward.
Police say two men got out and one pulled a shotgun out of the trunk.
"Once the clerk saw the gun, the clerk dove for cover. A few seconds later they heard the blast, and the shotgun blast ripped apart the drive-thru window," said McGowan. The clerk was unhurt.
McGowan said, "They were irate. They weren't pleased that McDonald's wasn't serving lunch at 2:00 in the morning."
The car then sped away. McGowan says detectives were able to find surveillance tape from a nearby business, but the video wasn't able to give them any further information.
The owner of the McDonald's restaurant, Chris Beck-McKay, says all they really care about is that no one was hurt. She says the workers are shaken up and a bit traumatized, but they're OK, and that's the most important thing. They're still working on a damage estimate, but she says that's not their biggest concern.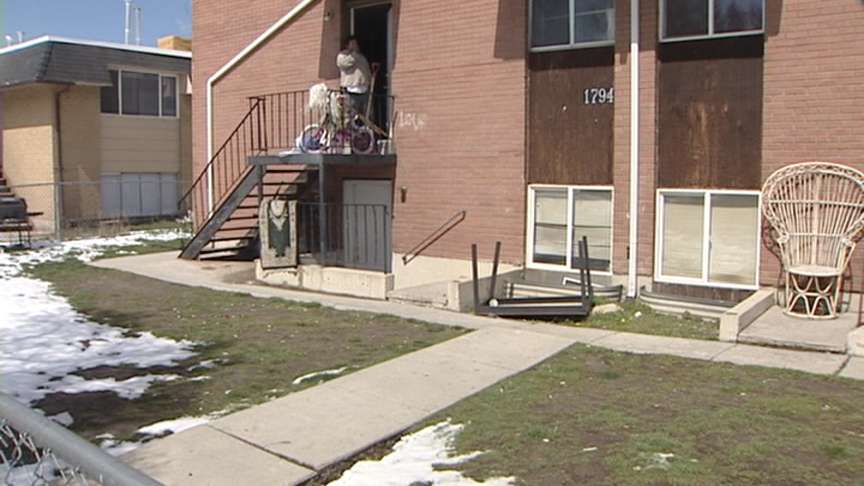 About five hours earlier, police say a man was sitting on his porch near 1800 West and 400 North when a tan car drove by with a passenger yelling out the window.
A few minutes later a silver car with a "for sale" sign in the back window drove by with the same passenger. This time he fired four to six shots at the man, who was struck by building fragments.
Police say the shooter in this case looks similar to the McDonald's shooting. He's about 6 feet 2 inches tall, weighs approximately 270 pounds and has long, curly hair in a ponytail.
The driver in this case was female as well.
Police don't have any motive in that first shooting. The brother of the man shot while sitting on his porch says he's never seen the shooter before.
Story compiled with contributions from Marc Giauque and Nicole Gonzales.
×
Most recent Utah stories