Estimated read time: 2-3 minutes
This archived news story is available only for your personal, non-commercial use. Information in the story may be outdated or superseded by additional information. Reading or replaying the story in its archived form does not constitute a republication of the story.
SALT LAKE CITY -- This coming week, the University of Utah School of Music will mark a special anniversary. The U's Percussion Ensemble, which is known all over the world, will hold a 30-year celebration concert.
In the past 30 years, the program has gone from not being very-well known, to being the program that every aspiring percussionist wants to be a part of.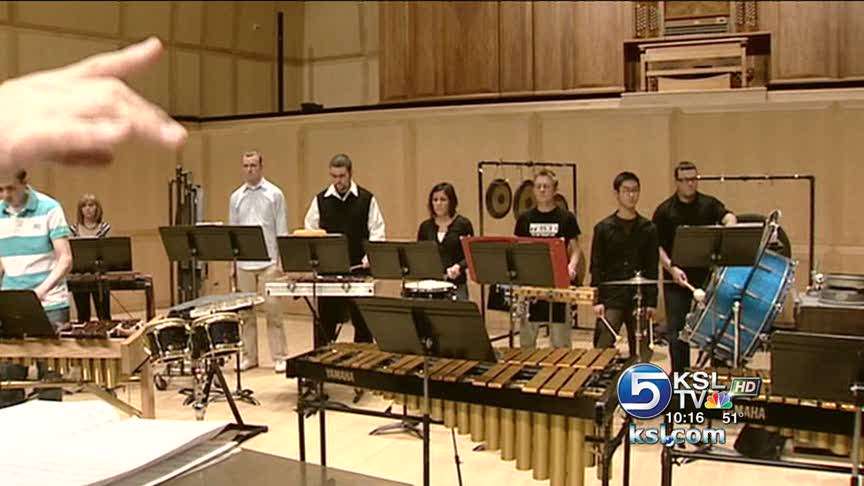 Under the direction of Doug Wolf, who's been there for the entire 30-years, the program has become a model for other music programs. Next Tuesday, they'll celebrate that.
The rehearsing by the 16-member U of U Percussion Ensemble is intense right now. New music has been composed for the upcoming celebration concert.
"Thirty years is a bit of a milestone, and I'm pleased as I look back and see what we've done in those 30 years," Wolf said.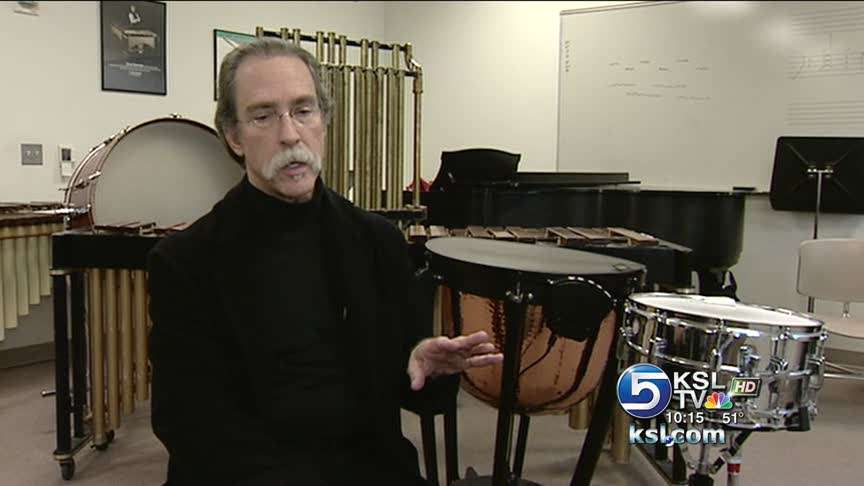 Things have changed since the program started. When Wolf came on board in 1979, there wasn't much music specifically written for percussion groups. Wolf's goal was to change that. He commissioned composers to write for his program; new music that his students premiered. "That literature is what ensembles use worldwide now. So those pieces have become standard repertoire, if you will, for percussion ensembles to play," he said.
We first met Wolf and his students back in 1986, when the program was starting to take off. In the years that followed, the ensemble won two national championships. Composers wrote new music for the group; they toured the country, and CD sales increased.
Former students, many of whom are coming back for Tuesday's concert, say music majors everywhere know the reputation of this program.
Dan Soulier, a percussion student at the university from1999-2003 said, "When I told people that I was from the University of Utah, they quickly recognized, oh, University of Utah, Doug Wolf. It just goes together. It's really well-known nationally."
That's because the expectations are high for those who get accepted into the program.
Heath Wolf, a percussion student from 1989-1992 said, "A great teacher has a way of letting you know when they're disappointed in you. If you didn't come to a lesson prepared, you always knew it. You always tried harder next time."
The current ensemble is preparing for the upcoming concert as hard as it can. The players want to impress not only their director, but all the former students who will attend the performance and who will be listening with a very critical ear.
Wolf said, "We're expecting a large turnout of alumni, and the show is really a tribute to them. It's not about me, but it's a tribute to my students."
There are about 200 different kinds of percussion instruments, so students say they never get bored.
More information about the concert and the U's percussion ensemble is at the link on this page.
E-mail: kmccord@ksl.com
×
Related links
Most recent Utah stories