Estimated read time: 2-3 minutes
This archived news story is available only for your personal, non-commercial use. Information in the story may be outdated or superseded by additional information. Reading or replaying the story in its archived form does not constitute a republication of the story.
DRAPER -- Latter-day Saints along the Wasatch Front and beyond participated in the new Draper temple dedication from their own Church buildings Sunday. Before this weekend, the excited Church members have not had a temple dedication in the valley since 1981.
There isn't an Angel Moroni on the steeples, but Latter-day Saint stake centers became an extension of the Draper temple today.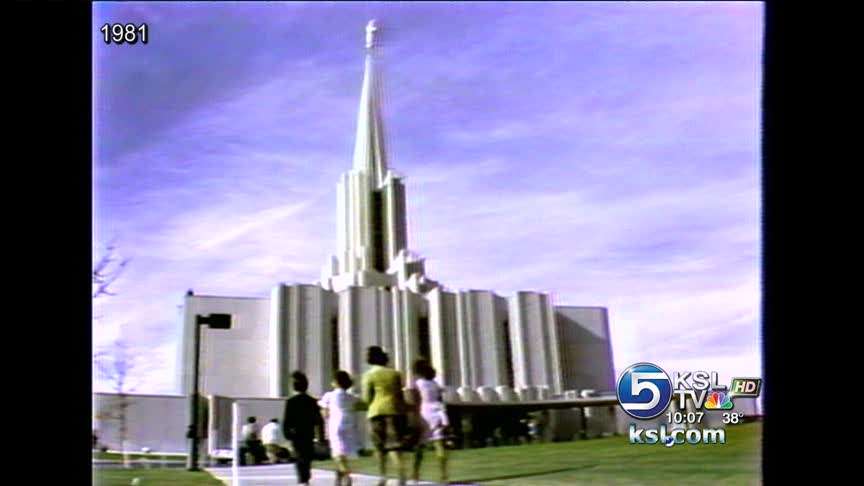 President Thomas S. Monson led dedicatory services from the temple's Celestial Room; and church members in many cities throughout the state participated by satellite.
Tupu Reid attended at one of the stake centers and told KSL, "It was really nice, it was beautiful and it was like you were in the same room with President Monson
Another attendee, Kelly Featherstone, said, "It was an experience for both of us, for everyone who was here. It was like being in the temple."
The Latter-day Saints in a Sandy stake center we visited are actually among those assigned to the new temple.
Laura Annen, Sandy, said, "Getting to feel the spirit there of the temple and knowing that we have one right here near us, where we can go so close is so nice."
Most Latter-day Saint students at the University of Utah had never been to a temple dedication.
Cody Keomounmany, of the University 5th Stake, said, "It was really amazing, even though we weren't really like at the temple, like, I felt like a part of it."
Latter-day Saints who live in the downtown area attend the Salt Lake Temple but were happy to be included.
Carol Bryson, of the Salt Lake Liberty Stake, said, "The chance to go to this dedication and kind of be a part, even though we're apart is, it's exciting. We don't get to do it all that often."
The last temple dedicated in the Salt Lake Valley was the Jordan River temple, nearly 30 years ago, in 1981. Thousands attended, joining then President Specer W. Kimball at the temple. Others participated in the Salt Lake Tabernacle. The newest member of the First Presidency, Gordon B. Hinckley, spoke to reporters. He said, "These buildings, which we regard with a special sanctity, are evidence of life eternal."
With dedicatory services complete, the Draper, Utah temple becomes the third with soon a fourth temple in the Salt Lake Valley.
The Draper temple is now officially open to some 60,000 Latter-day Saints in Draper and Sandy.
The Oquirrh Mountain Temple open house begins June 1; it will be dedicated in August.
E-mail: cmikita@ksl.com
×
Related links
Most recent Utah stories