Estimated read time: 2-3 minutes
This archived news story is available only for your personal, non-commercial use. Information in the story may be outdated or superseded by additional information. Reading or replaying the story in its archived form does not constitute a republication of the story.
WEST VALLEY CITY -- The Utah Transit Authority says it's able to build the new West Valley light-rail line cheaper and faster thanks to a bunch of big foam blocks.
It looks like the construction workers are stacking giant LEGO blocks, but it is actually the base of what will be a bridge for the West Valley light-rail line.
Terry Meier, with ACH Foam Technologies, says the giant foam blocks might be lightweight, but they can hold a lot of weight. "The density they're using on this project will withstand over a thousand pounds per square foot. So, that's a tremendous amount of weight. Much stronger than people would realize," he said.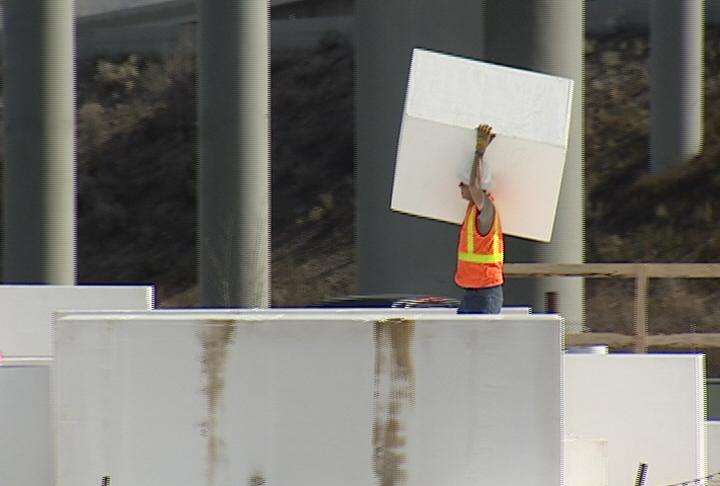 Plus the lightweight fill and stabilizer saves money in project time. Dirt and other types of fill can take too long to settle. "It takes months to get the settlement out," said UTA Project Manager Jim Webb. "So it helps to use Geofoam."
Meier said, "Even one of these big blocks that you see weighs about 180 pounds, so it's not that difficult to move around on the job site."
As you drive through the Spaghetti Bowl you may spot stacks of the white blocks and workers moving them into place.
UTA is building a long bridge to fly over the rail yard.
The blocks are mostly air. Meier said, "Same material that's in your foam drink cups with the exception of a fire-retardant chemical and a chemical that keeps insects from tunneling through the foam."
ACH Foam Technologies makes the material in Murray.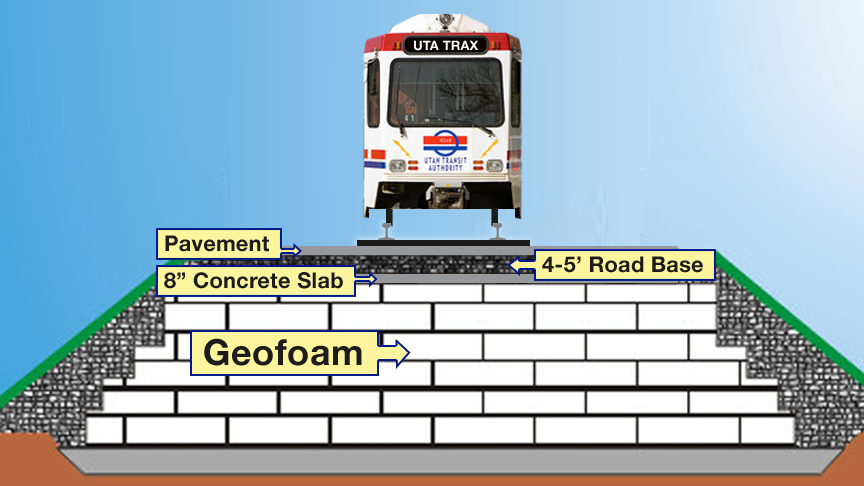 Once the blocks are in place, stacked to a height of 40 feet, they will be capped with a concrete slab, road base, pavement and then the light-rail tracks.
The lightweight foam also means UTA can build the bridges over already existing utility lines without having to dig them up.
"The public wants the line open earlier," Webb said. "This allows that."
UTA will use Geofoam in seven locations in the West Valley line.
It doesn't work in every location, but in areas with soft soils, it makes sense. The West Valley Line could open as early as 2013.
This Geofoam job is the second largest of its kind; second only to I-15 construction 10 years ago.
A recent study on that project shows the foam has held up well.
Builders have also used Geofoam on Legacy Highway, the Salt Lake Library and the IHC Hospital in Murray.
------
Story compiled with contributions from Jed Boal and Randall Jeppesen
×
Most recent Utah stories