Estimated read time: 2-3 minutes
This archived news story is available only for your personal, non-commercial use. Information in the story may be outdated or superseded by additional information. Reading or replaying the story in its archived form does not constitute a republication of the story.
SALT LAKE CITY -- The owner of a Utah transport company that moved dozens of cars from a Nebraska dealership says he got taken for a ride.
Robert Rausch makes money hauling cars, but the job he did for a Nebraska dealership cost him tens of thousands of dollars. "When somebody calls you up, and right now, as slow as it's been, and they got 80 cars to move, you're gonna jump on it, and that's what I did," he said.
But the big job was a bust for Rausch, who owns a transport company in Logan. "I'd never hauled a car for Allen Patch or Legacy ever before, until this deal," he said.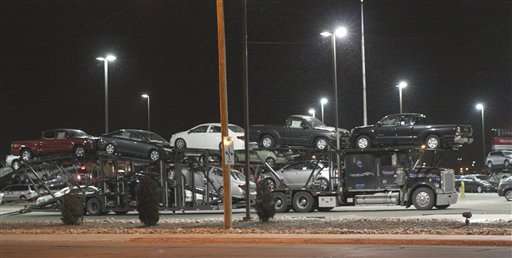 Rausch says on March 3 Rachel Fait, the controller at Legacy Auto Sales in Scottsbluff, Neb., hired him to move 80 cars from the dealership to auto auctions and other dealerships.
"Four loads were going to go to Las Vegas, originally, and five loads into Salt Lake," Rausch said.
Rausch asked for cashiers' checks because he had never done business with the dealership before. "They paid the checks as they loaded the cars," he said.
Rausch didn't suspect anything until the FBI stopped his trucks in Salt Lake. Then Thursday, the bank called to say the cashiers' checks, including this one for $2,600, were all counterfeit.
"You get the check that says cashier's check on top of it, it makes you think it's all good; but it wasn't," Rausch said.
The total payment for the job was $28,000, and Rausch doesn't have a penny of it. "I've got drivers' wages out on it. I've got fuel out on it. I've got wear and tear on trucks out on it," he said.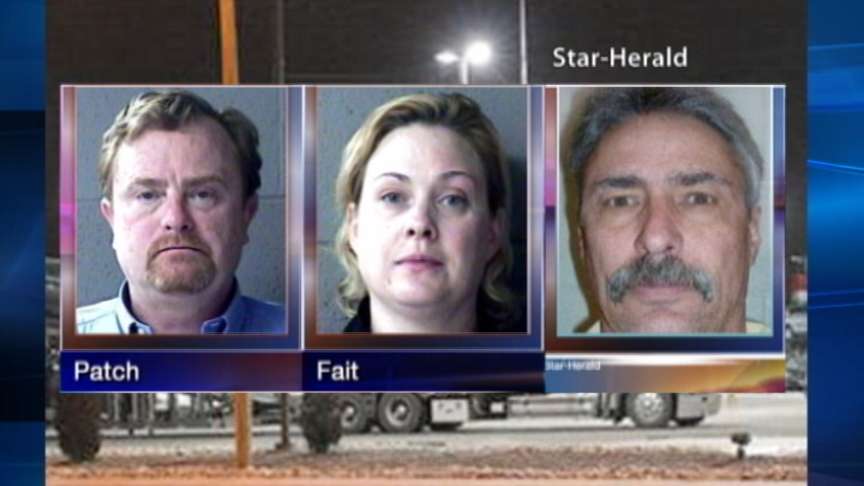 He brokered out some of the work to other companies, including Deals Transport. Owner Brian Clawson says his driver had strict instructions about loading the cars at the dealership.
"They wouldn't let them go in until after 7:00 at night. They asked them to turn their lights off so that, I guess, not to draw attention to it or something," Clawson said.
The dealership's owner, Allen Patch, Rachel Fait and general manager Rick Covello are charged with theft. Rausch is happy about that.
"I'm glad they've been arrested, because they're dishonest and they bring honest people into dishonest situations," he said.
Patch and Fait are still in the Tooele County Jail awaiting extradition. Prosecutors in Nebraska say they're aware of the counterfeit checks and they may file additional charges of fraud against all three suspects.
A total of 86 cars moved from Patch's dealership have been found.
E-mail: syi@ksl.com
×
Related stories
Most recent Utah stories