Estimated read time: 2-3 minutes
This archived news story is available only for your personal, non-commercial use. Information in the story may be outdated or superseded by additional information. Reading or replaying the story in its archived form does not constitute a republication of the story.
People are looking for ways to trim budgets and cut down on energy use. There's a product heating up in Utah that does just that. It even helps a good cause.
Don't underestimate the power of cooking with the sun. LaRue Howells first bought a Global Sun Oven a year ago to be prepared for an emergency, but now she uses it a few times a week, all-year round and shares her knowledge with members of her church. Howells said, "I can grab the solar oven and some food and take off if I needed to, and it's wonderful to have."
She baked bread for us. The temperature outside was in the low 40s. "We baked bread when it was 17 degrees outside," she said. "The temperature outside isn't the issue, it's the sun."
To control the heat of the oven, you adjust the angle of the oven to the sun. If you want to reduce the heat, you angle it away from the sun.
One-third of the Sun Ovens sold in the U.S. are sold in Utah. Joe Crane, with Kitchen Kneads, said, "Just being prepared, self-sufficient brings a lot of peace of mind to people."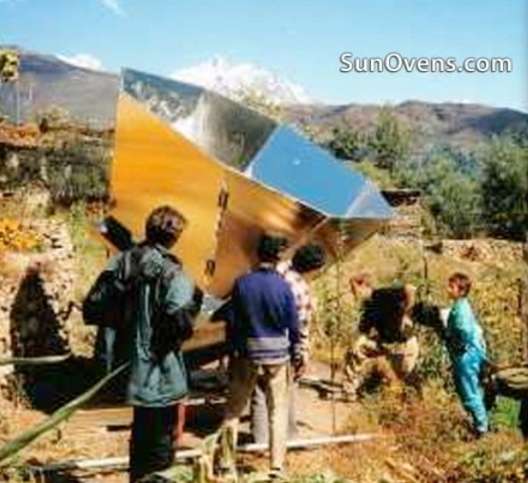 Crane started to sell them nearly a year ago. "Temperature makes no difference," he said. "I've cooked at 5 below to 90 degrees in the summer time."
All you need is sun, and cook times aren't much longer than with a conventional oven. "It's just fun for me to cook in it," he said. "Some days I just throw things in it and see how they turn out at dinner time."
As useful as we might find them, Sun Ovens are life sustaining in developing countries looking for solutions to deforestation and energy deficiency.
Domestic sales help pay for ovens in Afghanistan, Nepal and South Africa. They cost around $300.
Sun Ovens fit right in line with the governor's energy policy, it uses no electricity and burns no fuels, meaning no emissions.
E-mail: jboal@ksl.com
×
Related links
Related stories
Most recent Utah stories