Estimated read time: 2-3 minutes
This archived news story is available only for your personal, non-commercial use. Information in the story may be outdated or superseded by additional information. Reading or replaying the story in its archived form does not constitute a republication of the story.
SALT LAKE CITY -- One of downtown's best-known businesses will close its doors and move.
Gus Weller started Zion's Bookstore in 1929. Later generations of Wellers have run it on Main Street for nearly half a century, but now economic pressures are pushing them to a new location.
Book lovers have thought of this place as special ever since it was founded 80 years ago. "The selection is great. And if they don't have it, they'll get it," long-time customer Bill Habel said.
Sam Weller's Zion Bookstore is not closing. The plan is to move and downsize.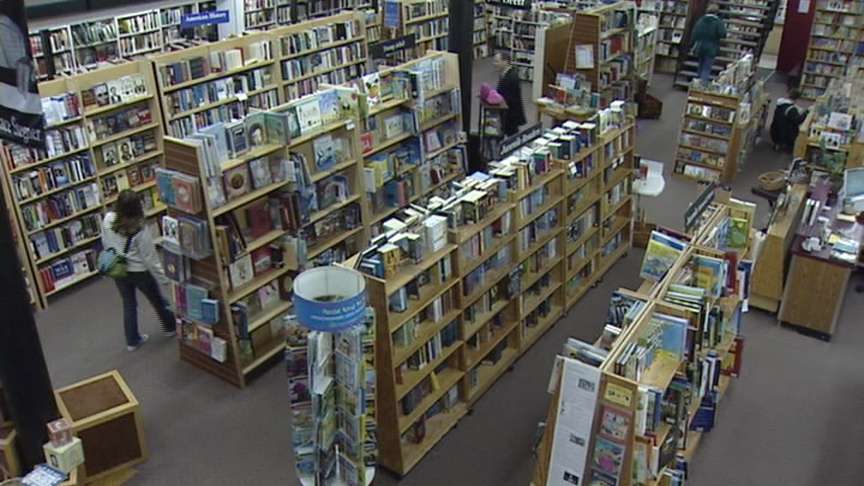 "Yes, we're surrounded by history here, but we're definitely looking to the future. And the future looks bright to us. It just looks different," said store co-owner Catherine Weller.
One of the reasons people come here is to browse for the rare, the old and a lot of books with a Utah spin to them. But most people now do their browsing on the Internet, so the plan is a narrower selection in a smaller store.
The Wellers say the move is driven mostly by changes in the book business, not a drop-off in shoppers along Main Street. "We do believe in downtown, and it is our priority to try to stay downtown," Catherine said.
Still, there's another vacant business just down the street. And miles away at the Post Office, it's easy to find people who never shop on Main Street.
"As a child, used to. That was the place to go, but I don't anymore," said Salt Lake City resident Monica O'Hara. She says she just can't find convenient parking.
Woods Cross resident Nate King said, "Kind of seemed like Crossroads and Z.C.M.I. kind of fizzled out and there wasn't much attraction. And then Gateway came around, and I don't have a reason to go downtown."
Main Street boosters say it's in a transition phase as a new mall is built, but not a slump. "Even in a down economy, there are several businesses that are relocating to downtown," said Jason Mathis, with the Downtown Alliance.
In fact, a new Mediterranean diner called Eva just opened Friday morning, right on Main Street. "I think it's going to get healthy. I think it's healthier all the time, particularly over the last 10 years; just marked improvement," said Eva's manager, Rob Tennant.
The timing of the move is still uncertain, and the Wellers don't know the location yet except, they say, they hope it's in a downtown building of their own, not in a giant shopping mall.
E-mail: jhollenhorst@ksl.com
×
Related stories
Most recent Utah stories