Estimated read time: 2-3 minutes
This archived news story is available only for your personal, non-commercial use. Information in the story may be outdated or superseded by additional information. Reading or replaying the story in its archived form does not constitute a republication of the story.
PROVO -- It now appears the woman who robbed the bank did it on orders from somebody who was already in jail, and the man behind bars wanted the bank robbed so his two friends would have enough money to bail him out of jail.
Now police believe the three of them may be responsible for a lot of crime happening in Utah County. When the Far West Bank on 201 E. Center St. in Provo was robbed Thursday morning, police began looking for a female suspect. Later that day, Danielle Mackay was arrested.
After being questioned by police, she told them she had help in planning the robbery from someone else. Anthony Perkins was arrested the next day, and investigators were surprised to find the motive for the bank robbery. "The specific bank robbery that occurred in Provo on the 5th, that was to get him bail money so he could get out of jail," said Capt. Cliff Argyle of the Provo Police Department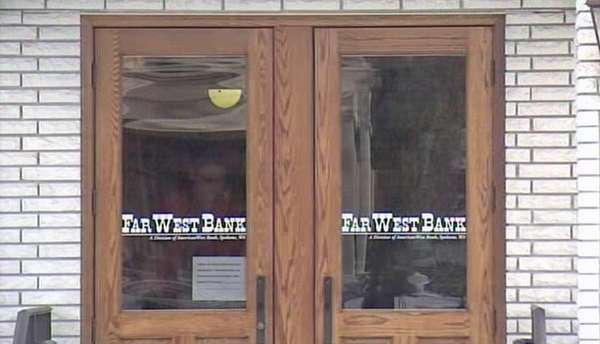 Police say the idea to rob the bank came from Michael Atchley who has been in the Utah County jail for the past month on a parole violation and retail theft charges. Recordings of phone conversations in the jail show Atchley was telling Mackay and Perkins what to do.
Capt. Cliff Argyle, Provo Police Dept. "He's guiding these two because they are on the outside, he is on the inside, so he is trying to help them in their criminal enterprise," Argyle said.
And the evidence is growing the three of them have been involved in numerous property crimes throughout Utah County. "Because of the jail recordings and the detective going the extra mile and listening to several hours of jail recordings, there are other jurisdictions now within Utah County that are looking at these three for the possibility of thefts, burglaries and robberies," Argyle said.
Police say the suspects all knew the phone calls in the jail were being recorded and tried talking in code--still it was obvious they were arranging crime.
Now all three of them are behind bars, and their bail is set much higher now because they face charges of aggravated robbery.
E-mail: spenrod@ksl.com
×
Related stories
Most recent Utah stories