Estimated read time: 2-3 minutes
This archived news story is available only for your personal, non-commercial use. Information in the story may be outdated or superseded by additional information. Reading or replaying the story in its archived form does not constitute a republication of the story.
SALT LAKE COUNTY -- Most Utahns have crime fighters in their neighborhoods they don't even know about. These teams are trained, often on patrol, just not with a badge or a siren. It's actually your local trash collectors who are helping you and your family Stay Safe.
They're hard to miss, but they go undetected cleaning up our streets, turning up cons and cans. Trash hauler Rick Somerville says they're looking for "any kind of unusual activity that may occur while [they're] picking up trash."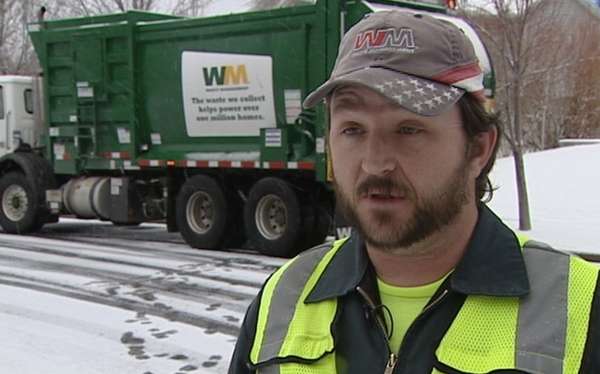 Every trash hauler for the state's largest collector, Waste Management, is trained to keep an eye out for crime. "My eyes are always looking everywhere, because you never know," trash hauler Ricky Burr said.
It's true, Sommerville says you never know when more than the trash needs to be picked up. "One time I saw these teenagers up on top of this house, and usually you don't see teenagers on top of a house. They were trying to get into the house," he said.
Burr told us, "One day I had a guy that had been stuck with a knife stab, and he was out of his house and sitting on the curb."
Jimmy McLean, another trash hauler we met, said, "I helped a gentlemen, his truck was on fire. Him and his dog were in the cab of the vehicle."
Their job is simply to observe then call in law enforcement to do the rest. "We're not the police out there. We don't ask them to apprehend suspicious-looking people or to do investigation work," said safety trainer Troy Burbidge.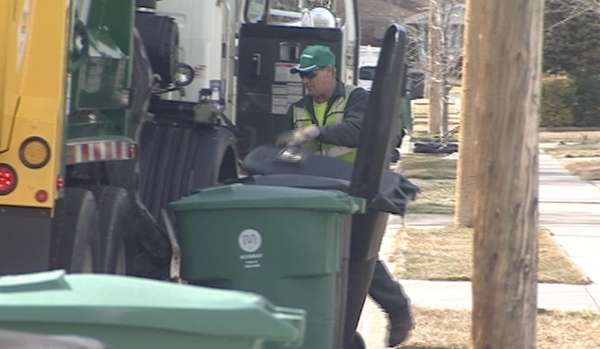 These trash haulers make good crime fighters because they know their neighborhoods. They know what cars belong, what looks normal and what seems suspicious. The other secret to their success is, despite their un-stealth presence, they blend into the neighborhood.
"Even, probably, the criminals don't realize it. They see that big truck and they just think, 'He's just picking up the trash,'" Sommerville said.
Waste Management spokeswoman Susan Hayward said, "They just kind of come in and do their thing and make these observations and look around the neighborhood, and nobody really thinks about it."
They hope it stays that way, as far as bad guys are concerned. But for neighborhoods, they hope to bring extra reassurance. They're taking the lid off grime and crime and making the neighborhood a better place.
"I'd never thought about it either, but they are out there where things are happening," said Salt Lake valley resident Greta Metcalf.
Carolyn Forsyth, who also lives in the Salt Lake Valley, said, "It's very exciting to me to know somebody else is looking out and will be aware if something is going on. And they're around a lot, so that's very helpful."
Waste Management pays for the training of their "Waste Watch" program and offers it as a free service for contract cities.
E-mail: dwimmer@ksl.com
×
Most recent Utah stories