Estimated read time: 2-3 minutes
This archived news story is available only for your personal, non-commercial use. Information in the story may be outdated or superseded by additional information. Reading or replaying the story in its archived form does not constitute a republication of the story.
SALT LAKE CITY -- New technology will give air travelers another option at the security checkpoint at Salt Lake International Airport.
Tuesday the TSA will begin using a new screening machine that scans passengers' bodies and creates a 3-dimensional image.
Travelers will now choose to either go through the metal detectors and get a pat-down or try the new millimeter wave technology Whole Body Imaging Scan.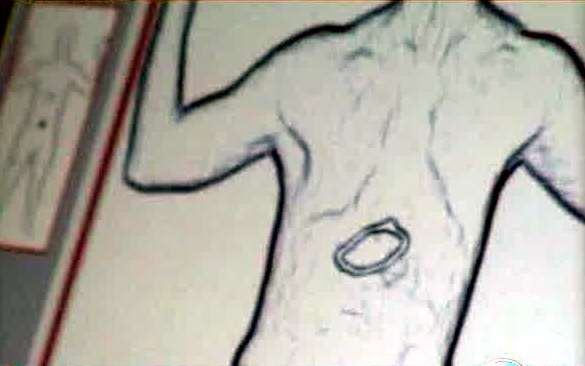 The millimeter wave technology passes an electromagnetic wave over the body to create an image that looks like a fuzzy photo negative. The scanner can detect plastics, ceramics and metals hidden on the body.
TSA says the technology is safe. It says the machine's energy wave is 10,000 times less than what is produced by a cell phone.
It's a very simple process that TSA says takes only a few seconds to complete. A customer walks into the scanner, it produces the image of their body, and then they walk out.
Many people we spoke to say it's a little intimidating, but if it helps security, they are all for it.
Brandy Sorenson said, "I like the idea of being safer and being able to see behind the clothes makes all of us safer out there."
Brenda Alexander said, "I think it would be good, to be able to see things underneath and things that would be hidden that no one sees just with the scanning one."
TSA says it has ensured passenger privacy through anonymity. When the body image is produced, the officer attending the passenger cannot view the image. The officer viewing the image is remotely located behind a frosted glass panel and cannot see the passenger.
On the 3-D image, the facial area is blurred out. After it's viewed, it's immediately deleted. The machine restricts the image from being stored, transmitted or printed.
There are 20 other airports that have secondary programs similar to this, but Salt Lake International is one of only six that will use this as a primary scanner for passengers.
Right now, 100 TSA agents are trained to use the $170,000 scanner at the Salt Lake airport.
This is part of a 6-month pilot program. The TSA will evaluate the data and decide if it wants to purchase more scanners.
E-mail: spark@ksl.com
×
Most recent Utah stories