Estimated read time: 2-3 minutes
This archived news story is available only for your personal, non-commercial use. Information in the story may be outdated or superseded by additional information. Reading or replaying the story in its archived form does not constitute a republication of the story.
Nordstrom opened a new, larger store Friday on 6191 S. State St. in Murray. With the dismal new unemployment numbers out and retail sales down nationwide, having a store this size open and creating 81 new jobs is something that will benefit Utah's economy.
Today's opening was proof that consumers are willing to spend money right now. Nearly 1000 people filed in during the first few minutes of the store's opening.
Shopper Celeste Ruhr said, "When you go into a store like this, with it being so big and clean and bright, it will definitely make you want to shop there."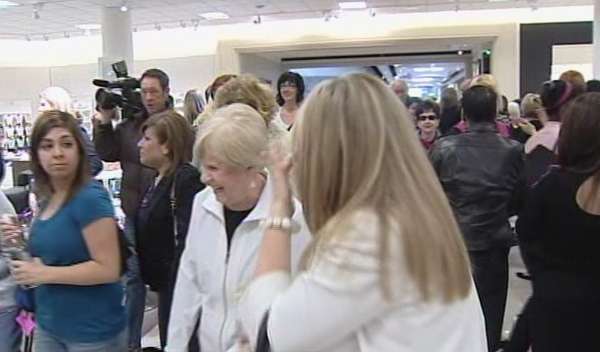 "I hope this will get a lot more people in here," said shopper Julie Henderson. "It's something new, something fresh and will help the mall out a little bit."
Currently Fashion Place Mall brings in the largest amount of tax revenue for the city of Murray. Auto sales used to be the leader, but with the auto industry meltdown, consumers are turning to fashion.
Dan Snarr, mayor of Murray, says the new Nordstrom store is the kind of boost the local economy needs right now. He's encouraging consumers to follow their example. He said, "In order to come out of this recession, we need optimism. That's the key word. People need to be more optimistic and get up and make more positive things happen because this gloom and doom is not helping turn the economy around."
"You know the ball's in our court," said Blake Nordstrom, president of Nordstrom Inc. "It's up to us as merchants to do a good job listening to the customer, how's our merchandise offering, how's our service, and we think if we execute well, the customer here will give us a chance."
Yesterday Nordstrom reported same-store sales in February were down 15.4 percent from last year. So to remain competitive and to boost its sales, the store has lowered prices on more than 800 items.
E-mail: spark@ksl.com
×
Related stories
Most recent Utah stories