Estimated read time: 2-3 minutes
This archived news story is available only for your personal, non-commercial use. Information in the story may be outdated or superseded by additional information. Reading or replaying the story in its archived form does not constitute a republication of the story.
PROVO -- Provo police say officers followed policy in using force when they responded to call of animal neglect on Feb. 2 in the parking lot of a bank in Provo. The dogs' owner says officers had no reason to hit him several times with a night stick and calls the investigation's outcome "ludicrous." He is now pursuing a lawsuit, alleging police brutality.
Two days after his run-in with police, Chris Lauridsen showed us his bruises and told us his side of the story during a confrontation with Provo police. It started after an anonymous caller who reported to police someone had left their two dogs unattended in a parking lot.
Lauridsen says he was upset because he believed the police had no business questioning him about leaving his dogs in his car on a 40-degree day. On Feb. 4, he said, "Three back-up officers arrived and the third one that arrived got out of his truck with his billy club, walked up to about 15 feet away from me, said, 'Turn around!' I said, no and he started beating on me."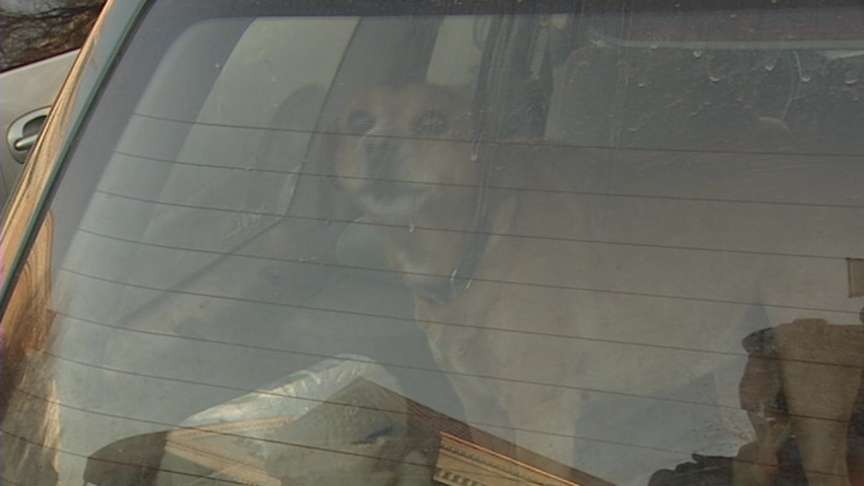 Lauridsen says he was struck at least eight times. He filed a complaint with the Provo Police Department, and after a month long internal investigation, police brass determined the officers followed procedures for an arrest.
A police spokesman told KSL Lauridsen was uncooperative and even hostile, which contributed to the officers using force, which the investigation determined was justified.
Because he is pursuing a lawsuit, Lauridsen declined to be interviewed on camera today, but said the outcome of the investigation shows "the fox is guarding the henhouse."
Provo police told us no officers faced suspension from the incident, but wouldn't comment when asked if any of the officers were disciplined.
Lauridsen was not arrested, but he was cited for resisting arrest and assault on a police officer. No formal charges have been filed against him at this time.
E-mail: spenrod@ksl.com
×
Related stories
Most recent Utah stories