Estimated read time: 1-2 minutes
This archived news story is available only for your personal, non-commercial use. Information in the story may be outdated or superseded by additional information. Reading or replaying the story in its archived form does not constitute a republication of the story.
LAYTON -- When that bell rings, King Elementary School students know it's time for a break, but there's one student in Mrs. Faulkner's third-grade class with a different idea of recess.
"He remembers every day. Even if I don't remember to send him at 10:15, he always says at 10:15, 'I need to go to my other class and help,'" teacher Debbie Faulkner explained.
Every day, 9-year-old Samuel Tholen spends his recess with the kids in a functional learning class. "Sometimes I do time with them, or words, or numbers," he said.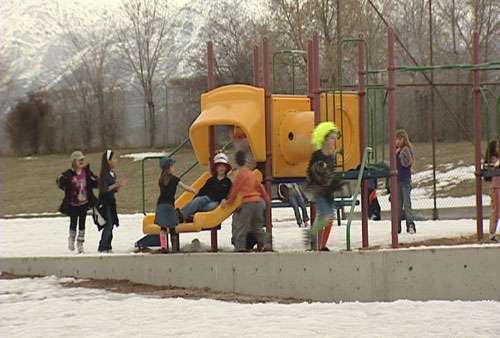 Samuel doesn't miss out on recess all together; it's just not with his class. In fact, his service started on the playground when he befriended an autistic classmate other students made fun of.
Since then, Samuel has been on the lookout for other ways to serve as well. He's currently growing his hair out to donate to Locks of Love. "I'm growing it out one more year, until 2010, then I'm cutting it," he said.
Samuel says serving others all the time makes him feel good inside. It even tipped off the mayor of Layton, who stopped by school today to congratulate him on getting the national President's Volunteer Service Award for 300 hours of service in one year.
Samuel says it isn't always easy. "The growing the hair out is kind of challenging sometimes with other kids and how they make fun of it," he said.
But he takes it all in stride. "The great thing about Samuel is that he doesn't advertise what he does. He just quietly goes about doing service," Faulkner said.
Last week, Samuel was recognized by the Layton City Council for his volunteer work.
E-mail: corton@ksl.com
×
Most recent Utah stories