Estimated read time: 2-3 minutes
This archived news story is available only for your personal, non-commercial use. Information in the story may be outdated or superseded by additional information. Reading or replaying the story in its archived form does not constitute a republication of the story.
LOGAN-- Scientists at Utah State University are developing new uses for lasers that could open the door to markets potentially worth hundreds of millions of dollars.
They hope to use lasers for everything from crime scene investigations, to movie-making, to finding locations for wind farms.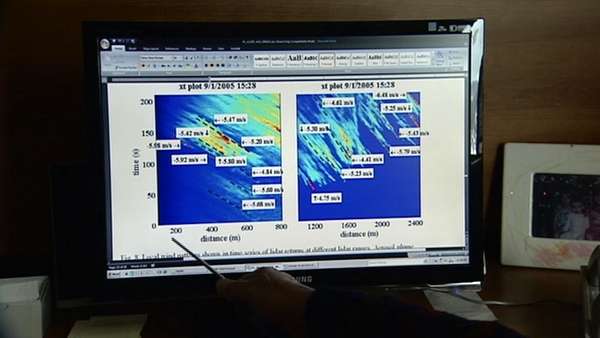 If you want to measure wind, a balloon is a good idea, especially if you track it with lasers. Utah State researchers have found they can map highly erratic winds in three dimensions.
They bounce the laser off a balloon. From a high-tech trailer, they can bounce light off almost anything in the air: dust, smoke, water droplets.
The result is maps showing how winds behave at any elevation over a large area.
It could solve a big problem. Wind farms typically produce about 10 percent less energy than expected. Laser mapping could improve that percentage by helping developers zero in on the best locations.
Bob Barson, executive director for the Center for Active Sensing and Imaging, said, "A typical wind farm installation can cost somewhere in the range of a half billion dollars. So if you're losing 10 percent of your productivity, that's a big amount."
Under the state's U.S.T.A.R. program, if innovations like this turn into money-makers, Utah State University shares the profits with the state and with the inventors themselves.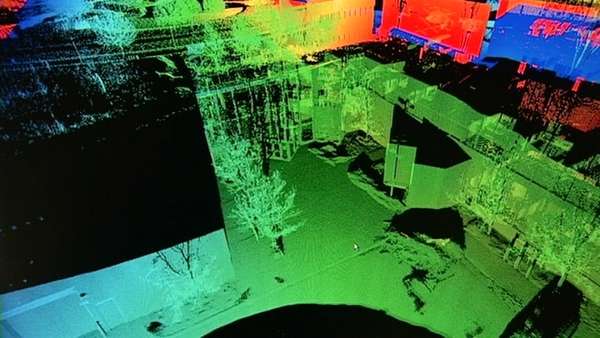 Robert Pack, associate professor at Utah State University, said, "We feel that the market for this kind of work is only going to expand."
Especially promising is mobile 3-D modeling. A laser system can be driven around in a van, firing 80,000 pulses of light each second. A real life building is quickly captured in 3-dimensional imagery.
"That provides a level of detail and a level of accuracy that's unprecedented," Pack said.
There are many possibilities for this technology too-- battlefield planning, movie-making, urban design, computer games and accident and crime investigations-- all potentially revolutionized by laser technology.
The market for 3-D imaging is estimated to be worth $1.5 billion. Experts at Utah State have already taken steps to patent some of their technology.
E-mail: hollenhorst@ksl.com
×
Most recent Utah stories