Estimated read time: 2-3 minutes
This archived news story is available only for your personal, non-commercial use. Information in the story may be outdated or superseded by additional information. Reading or replaying the story in its archived form does not constitute a republication of the story.
LOGAN -- Former students and colleagues of a Utah soldier who died in Iraq remembered what a great teacher he was.
Micheal Alleman, 32, taught fifth grade at Nibley Elementary near Logan. To his students, he was more than a teacher; he was a friend who will be missed greatly.
Early Wednesday morning, all the fifth grade classes gathered around a flag pole at the school for a silent memorial honoring Alleman.
Student Carly Richins said, "I've never known anyone who's died in Iraq. So it's kind of shocking."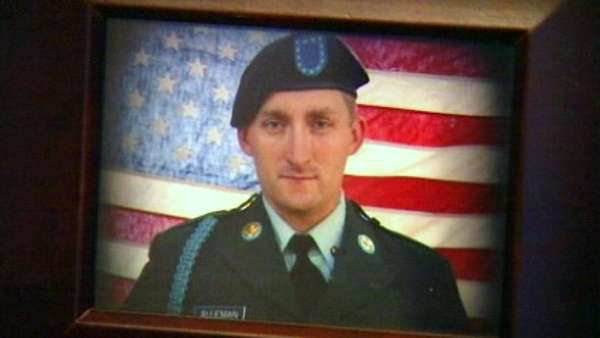 Teacher Michael Torrey said, "He loved the idea of the Constitution and the Declaration of Independence. He died fighting for that."
In the last chapter of his life, Alleman was an army specialist. But to his students, he was a hero long before that.
His former students said, "He did the right thing," and "He wanted to be a hero, and that's what he did."
The U.S. Department of Defense reports he was killed by insurgents when they attacked his unit north of Baghdad Monday.
Alleman started teaching at Nibley two years ago after moving to Utah from Las Vegas. He immediately made an impression on the faculty and students. Two fifth grade teachers say his style was hands-on and active, so it didn't shock them when he joined the military.
Teacher Tiernan Dunmeyer said, "If you know Mr. Alleman, he wants to be there probably, in combat or on the front lines. That's the way he was on campus at school. He was out there playing with the students on the playground, tossing the football."
The students say Alleman had a picture of George Washington in his class and aspired to be like him. They say Alleman made a difference in their lives and made school fun.
Richins said, "He was a really good teacher. He made you understand things before you took a test."
Most of the students wore black to school in remembrance of Mr. Alleman.
Another student, Tanner Nielson, said, "I did cry. It was sad. He was my favorite teacher."
Some of the students say they're going to write letters and make scrapbooks to give to the Alleman family. Others plan to attend his funeral.
E-mail: ngonzales @ksl.com
×
Related stories
Most recent Utah stories