Estimated read time: 2-3 minutes
This archived news story is available only for your personal, non-commercial use. Information in the story may be outdated or superseded by additional information. Reading or replaying the story in its archived form does not constitute a republication of the story.
Better roads, more jobs, tax cuts: it's the stuff the $787 billion American Recovery and Reinvestment Plan is made of. But some Utahns and state lawmakers worry there's also a lot of waste there.
"There are some downsides to this we won't see until we're too far down the road," Utah Rep. Rob Bishop said Thursday. He voted against the stimulus package and was on Capitol Hill expressing concerns as preliminary plans come out.
"What we have to do is make sure we stimulate creation of jobs, not just stimulate growth of governmental opportunities to control your life," Bishop said.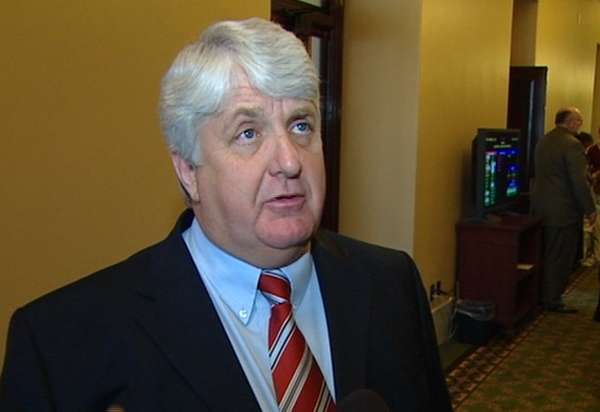 Figures released by the White House show an estimated 33,000 jobs will be created or saved in the state. Broken down into congressional districts, that's one of the biggest impacts nationwide.
We went out on the street to talk to Utahns and found a lot of them have similar concerns as Bishop.
"It seems to me they're throwing a lot of money out in a lot of ways that isn't necessarily going to be beneficial to us, the normal people," Derrik Morris said.
David Stauffer told us, "I feel it's such a small fraction of the overall package that's presented. It's good to know the specific things you've said, but there's still hundreds of billions of dollars you haven't explained. Where's that going?"
Meanwhile, the Salt Lake City Mayor's Office is encouraged by the numbers. "There will be some immediate, tangible, positive impacts to the economy," said spokeswoman Helen Langan.
Mayor Ralph Becker will meet tomorrow with President Obama about getting the most from federal money for Salt Lake. His office also points to a tax credit for higher education, an extra $100 per month in unemployment insurance and tax cuts as reasons the package will benefit Utahns.
"We believe this is a step in the right direction that will help lay a foundation for recovery in the long term," Langan said.
In all about $1.5 billion in stimulus money will come to the state. To see how we stack up against other states, CLICK HERE.
E-mail: sdallof@ksl.com
×
Related links
Related stories
Most recent Utah stories