Estimated read time: 3-4 minutes
This archived news story is available only for your personal, non-commercial use. Information in the story may be outdated or superseded by additional information. Reading or replaying the story in its archived form does not constitute a republication of the story.
Hundreds of outdoorsmen and river enthusiasts rallied at the Capitol Thursday morning. Their aim was to convince lawmakers to cut loose a bill which would block the public's access to most Utah streams and rivers.
Opponents of the bill said it could cost the state tens of millions of dollars, as those who want to fish or float Utah's rivers and streams would simply go to other states.
Last summer, Utah's Supreme Court unanimously said yes, those who fish or boat could walk on any riverbed, even where it crosses private land.
But a new bill would reverse that. A coalition of anglers, hunters, boaters, floaters and birdwatchers is pulling together to fight it.
Ted Wilson with the Utah Rivers Council said, "The case the court approved said that we have a right to the water. This is the public's water. This belongs to the state of Utah. The court said we have a right to stand on the stream bed, and we will."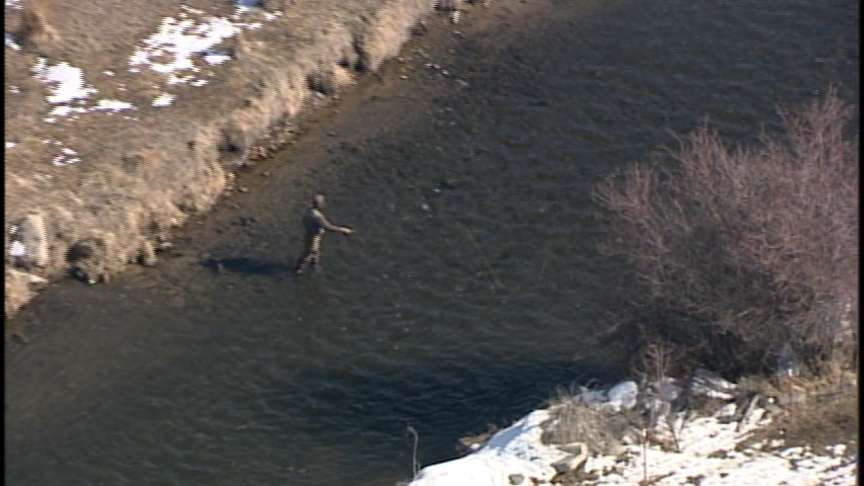 Bob Diblee, with Trout Unlimited, expressed his objections to the bill. He said, "Well mainly that it takes away the rivers in Utah, the rivers, streams and creeks in Utah that the state supreme court gave us ... It's more of a taking from us than taking from landowners."
The crowd marched up the Capitol steps to make direct contact with lawmakers.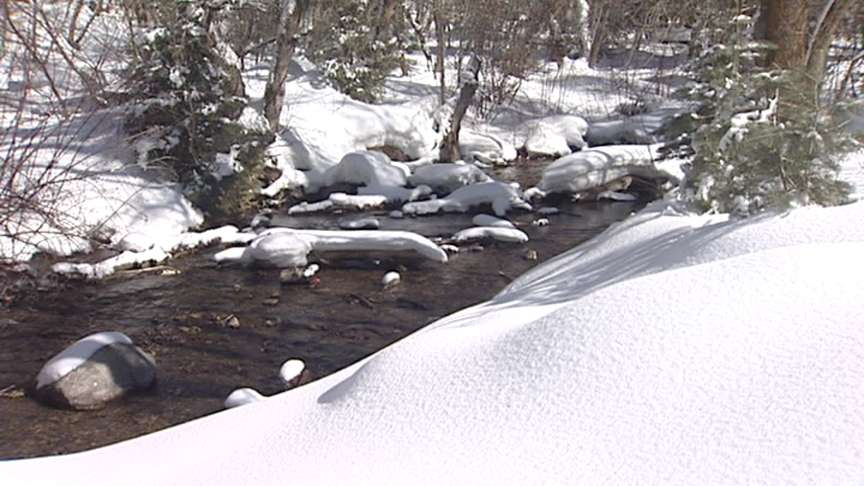 Sections of 14 Utah rivers would remain open to recreational use, the others closed, leaving recreationists open to trespassing citations.
The bill's sponsor says it's a matter of property rights. Rep. Ben Ferry, R-Corinne, says, For someone to come in, from their perspective and say, 'Oh, I love fishing on your place.' It's like what vested interest do you have to even come here other than a supreme court ruling saying you can go anywhere you want, when in reality, you have no stake in the history of the property."
But one lifelong hunter and angler from Ferry's own district says if streams are closed he and some of his recreation dollars will go out of state.
Box Elder County resident Brian Perry said, "Takes away opportunities to a lot of people. Pushes people, especially like me, where I'm on the very north end of the state, it's very easy for me to go to Idaho. We need to keep the access open to Utah waters."
Diblee said, "I had several meetings with Rep. Ferry and we stated our concerns and, but we also stated that we realize that these people do have rights. But we wanted to try to work something out. And a lot of the ideas that we came up with were virtually turned down."
Diblee also said the bill could have a big impact on the economy. He said, the angling industry brings in over $700 million a year in Utah.
"That's a large amount of money. And a lot of that is not even counting the tourism. It's hard to break down you tourism money. But at this part of the state that the economy is in now, I think it would be a very wise thing to look at that," he said.
The bill has not yet had a public hearing, but it likely will soon.
E-mail: jdaley@ksl.com
×
Related links
Most recent Utah stories