Estimated read time: 2-3 minutes
This archived news story is available only for your personal, non-commercial use. Information in the story may be outdated or superseded by additional information. Reading or replaying the story in its archived form does not constitute a republication of the story.
By Ed YeatesIn just the past month alone, infections from Respiratory Syncicial Virus have more than tripled. This was supposed to be a lighter-than-normal year Utah's children, but RSV is proving again just how fickle and unpredictable it really is.
"She was pretty bad at first, and it's just really been a slow, steady increase to get better. But we're slowly getting there," said Trina Winn, Mackenzie Winn's mother.
Lots of sick kids, like MacKenzie, are developing complications from RSV. Adults and older children usually have mild symptoms or no symptoms at all, but in wee ones where the airways are smaller, the virus can cause big problems.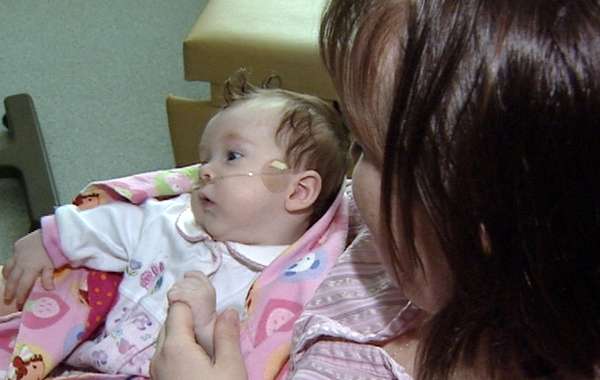 "The same amount of inflammation in an adult would just make you uncomfortable and make you cough, but that amount of inflammation in a child can nearly close off their airway," explained Dr. Charles Pruitt, a pediatric emergency medicine physician at Primary Children's Medical Center.
Mackenzie had a pretty rough go of RSV. She's been in the hospital about a week. But there is another option for kids that are not quite as sick as Mackenzie, where they can go to some 10 outpatient clinics across the Wasatch Front.
These clinics provide suctioning to open airways, but instead of staying in a hospital, kids stay at home. "[It's] much more comfortable for the child and the family. It also limits other infections. Often, we bring a child into the hospital and they leave having picked up another infection while they're in the hospital," Pruitt said.
He says outpatient clinics also take the burden off hospitals, leaving that space for sicker, more fragile patients.
More tips from Dr. Pruitt:
Wash your hands and make sure your kids wash their hands too.
Isolate a sick child from other children.
Clean door knobs, telephones and toys.
Prevention is essential because you can't build up immunity to RSV. You can get it again and again, even in the same year.
E-mail: eyeates@ksl.com
×
Most recent Utah stories