Estimated read time: 3-4 minutes
This archived news story is available only for your personal, non-commercial use. Information in the story may be outdated or superseded by additional information. Reading or replaying the story in its archived form does not constitute a republication of the story.
Grace Bjarnson will soon be reunited with her 4-year-old son and 3-year-old daughter. It's been eight months since she has seen them. Tuesday night, she got a call from a detective, saying they were safe in Pennsylvania.
"This really is a miracle," she said. "And there are a lot of people who've been praying for this."
Last July, she and her husband were going through a divorce. The father had visitation rights and one day never returned with the children.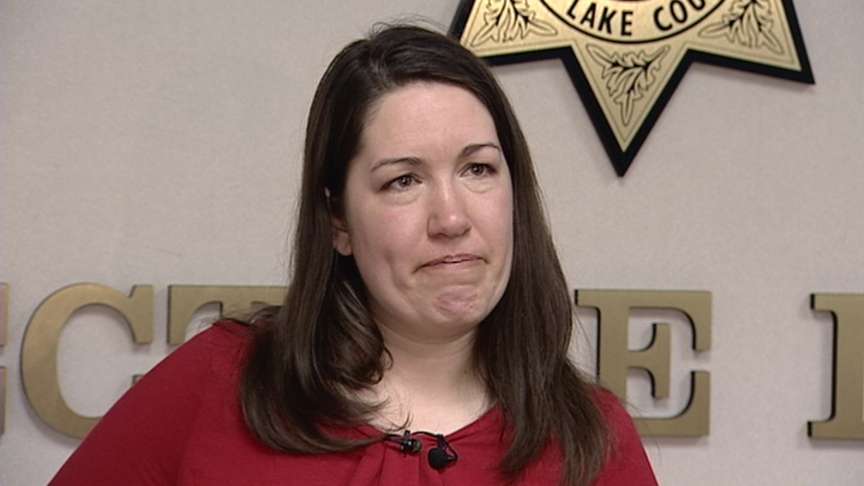 Bjarnson said when the detective called, "He told me that the children were found. It was one of those experiences where you think: I must be dreaming."
Daniel Brown and Noel were found walking along a highway with their father in Lancaster County, Pa.
East Lampeter Township police identified 44-year-old Wayne Frederick Brown and saw he was wanted in Salt Lake County for felony custodial interference. Brown was booked into Lancaster County Jail.
Police say it looked like Brown had settled in East Lampeter after wandering the country for some time.
"You spend countless nights worrying, wondering where they are, if they're safe, if they're clothed, if they've had food to eat," Bjarnson said.
Gina McNeil, who manages the Utah Missing Persons Clearinghouse, says, "A lot of times these children are taken, they are told that their left behind parent is deceased, or does not love them."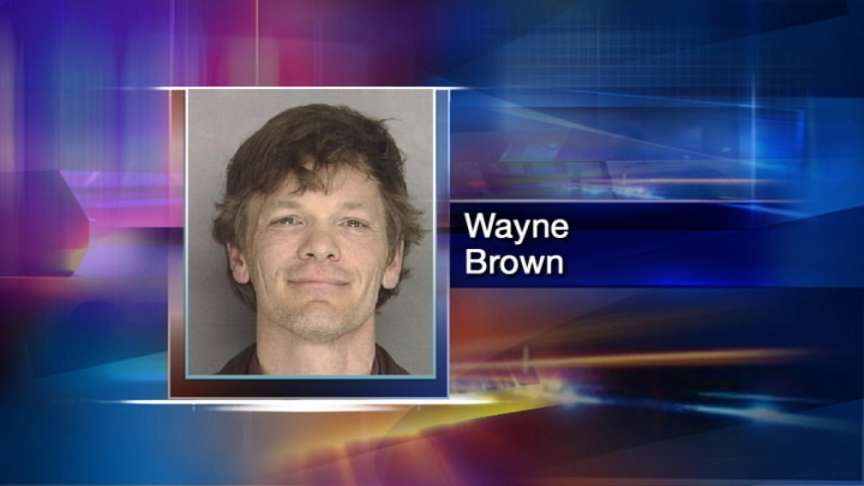 Bjarnson says that's what her husband told her kids. She spoke to her son 2 times over the phone, but it was evident Brown was brainwashing the children, telling them their mother died.
"My son doesn't really believe he has a mom at this point. Basically, the social worker is trying to let them know I am ... that I do exist and that I will be there," Bjarnson said.
Cases differ, but parents can take steps to prevent a parental abduction:
Obtain legal custody of your child.
Specify in the custody order exact times and locations for visitation.
Always keep current information of your child on file.
"Parental abduction, I would put on the same level as runaways. We never hear about these," McNeil said.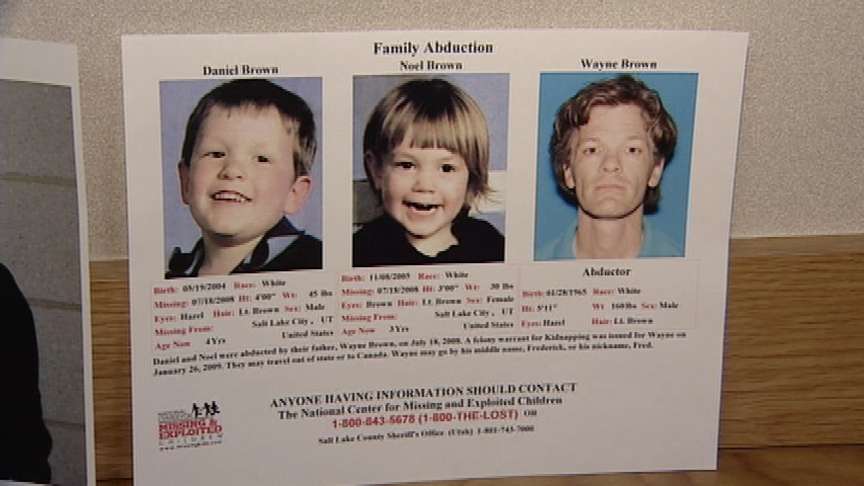 In this case, Brown tried to cross the Canadian border in December but was refused entry. That's what when the Salt Lake County District Attorney's Office and Salt Lake County Sheriff's Office began to look into this as a criminal case.
"Concerns for the children's well-being were clearly articulated on the part of Miss Bjarnson, and the attempts to leave the country are critical elements," said Salt Lake County Sheriff Jim Winder.
Winder says most of the reported missing children's cases here and nationwide are custodial issues. Usually law enforcement sees them as civil cases, but some cases can turn criminal like this one.
If Your Child is Abducted:
File a missing person report.
Contact the state Missing Children's Clearinghouse.
Obtain a court order for custody of your child if you do not already have legal custody.
Bjarnson knows she's fortunate. She's is planning to fly to Pennsylvania to be reunited her children soon.
Next week, detectives will have to go pick up Brown because he is fighting extradition.
E-mail: ngonzales@ksl.com
E-mail: jboal@ksl.com
×
Related links
Related stories
Most recent Utah stories