Estimated read time: 2-3 minutes
This archived news story is available only for your personal, non-commercial use. Information in the story may be outdated or superseded by additional information. Reading or replaying the story in its archived form does not constitute a republication of the story.
Ogden police are investigating a possible gang-related shooting that sent two people to the hospital. It's the latest in a rash of possible gang-related violence officers have seen in just the past few days, and they're worried this shooting could lead to more violence.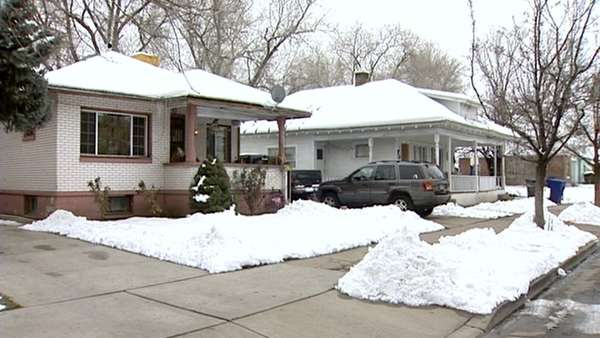 Witnesses told police the shooting victims got into a car with two others after the shooting. They were driven to the hospital and dropped off there. But investigators say they don't know much more that because no one is talking about it.
Even the people who live in the house closest to the scene are keeping tight-lipped. They told officers they were at a neighbor's house. They say they saw two men in their backyard, heard the gunshots and saw the men running.
"They never saw who the shooters were or anything like that," said Ogden police Lt. Scott Sangberg.
Yesterday afternoon two men, age 21 and 26 years old, showed up at Ogden Regional Medical Center. One was shot in the arm. The other was shot in the lower ribcage.
"He also said they were walking along and someone had come up and started unloading on them," Sangberg said.
But neither said they could identify the shooter or the car the shooter was in. Police doubt that. "Usually when the victims won't cooperate with you, that means they know who did it and their plan is either to lay low for a while or get retaliation themselves," Sangberg said.
Police say it's been a quiet winter for gang violence. But several non-fatal shootings and stabbings in the past few days, including yesterday's shooting, have investigators wondering if something is brewing. If so, they hope people in the community will help them put a stop to it.
"We can't do anything if no one tells us what's going on," Sangberg said.
Police have turned the investigation over to the gang unit. They have recovered a bullet, which is in evidence.
E-mail: syi@ksl.com
×
Most recent Utah stories