Estimated read time: 2-3 minutes
This archived news story is available only for your personal, non-commercial use. Information in the story may be outdated or superseded by additional information. Reading or replaying the story in its archived form does not constitute a republication of the story.
The Utah Department of Transportation will close part of I-15 tonight. It will demolish the 1100 North Bridge over Interstate 15, marking the first major undertaking for the EXPRESSLink project.
Starting tonight at 10:00, UDOT will begin shutting down lanes in both directions between I-80 and I-215. Then at midnight it will demolish the overpass. It's a face-lift for I-15; getting rid of old bridges and making way for new interstate express lanes. Utah Department of Transportation spokesman Adan Carrillo said, "We're going to be able to demolish these bridges, build wider ones that can accommodate the new width of the freeway underneath."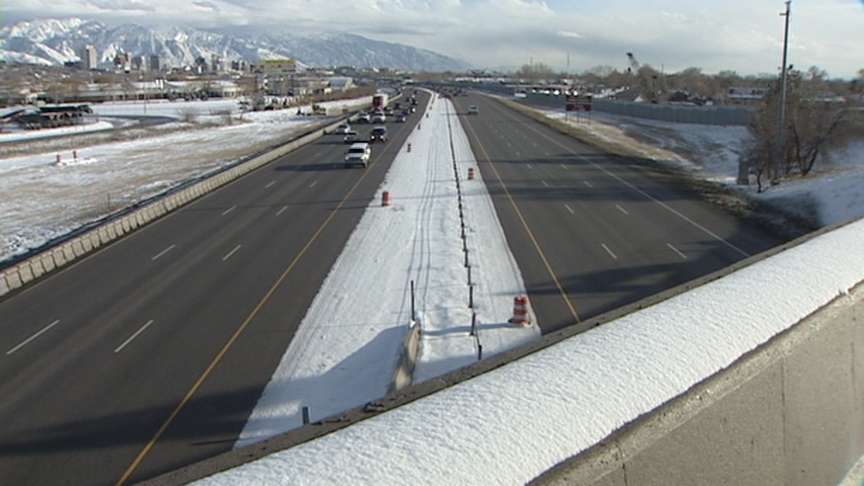 But it's going to take work and patience from drivers. From 11 p.m. until 11 a.m. on Sunday, I-15 will be shut down between I-80 and I-215 so workers can demolish the 1100 North bridge.
During the closure, motorists traveling southbound on I-15 may use I-215 to I-80 to I-15. Motorists traveling into Davis County on I-15 are advised to use I-80 to I-215 to Legacy Parkway or I-15. For Area Residents, starting now until bridge construction is complete in late 2009, take southbound 900 West to eastbound 600 North to access I-15.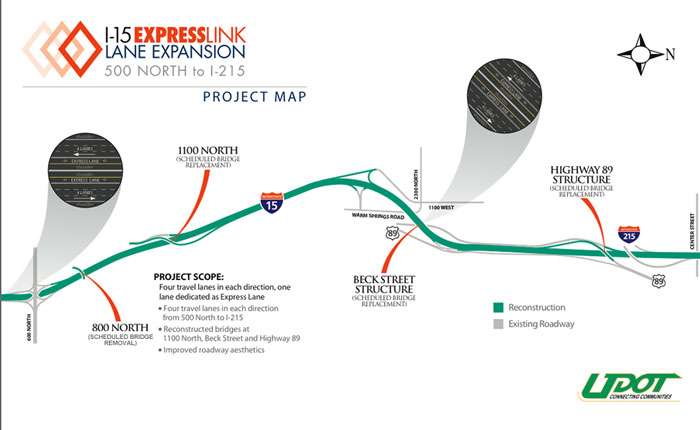 Chelsea Tribe, who works in downtown Salt Lake City, said "I'm either going to take Legacy or the highway home ... It kinda sucks."
But officials say the pain is temporary and worth it.
In total four bridges will be demolished: Beck Street, U.S. 89, 800 North and 1100 North. Three will be rebuilt and the 800 North and 1100 North bridges will be combined and will provide a new on-ramp to northbound I-15.
Carrillo said, "We won't replace them right away. In fact, the replacement won't take place until later this year. But by doing it this year, we're saving a lot of time and saving money."
The new bridge will also provide access to 900 West and Warm Springs Road. UDOT expects it to be in place by late 2009, and it says we'll see a couple more closures like this as it demolish the other bridges.
E-mail: sdallof@ksl.com
×
Related links
Most recent Utah stories