Estimated read time: 2-3 minutes
This archived news story is available only for your personal, non-commercial use. Information in the story may be outdated or superseded by additional information. Reading or replaying the story in its archived form does not constitute a republication of the story.
Another round of snow hit the state this morning, and that means a lot of people were cleaning it all up. Of course, it is February, and we do live in Utah, but even still, all this snow that fell this morning sure got a lot of things going.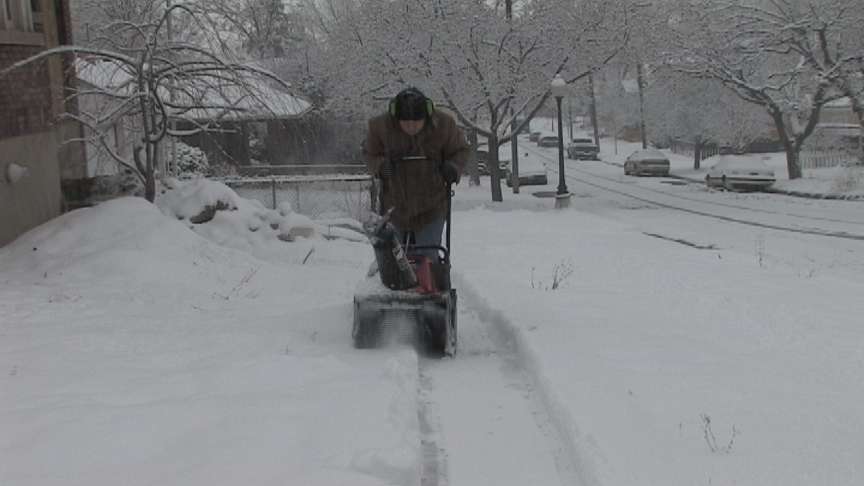 Unfortunately, many drivers found themselves down the hill and into a ditch. Slick roads helped create a crash in Bountiful. Drivers going too fast led to several fender benders, especially along the interstates. There was an accident around 9:30 this morning on 700 North and I-215. The Utah Highway Patrol says it appears the driver was going too fast for the road conditions. Luckily, there were no injuries.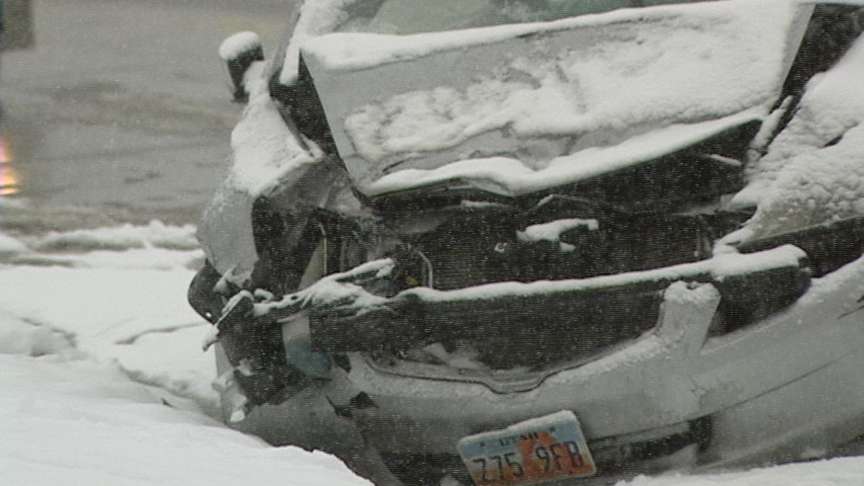 The UHP reported 73 accidents in Salt Lake County, five accidents with injuries and 16 slide-offs. It reported 16 accidents in Utah County, and three accidents with injuries, and six slide-offs. In Davis County there were 75 crashes.
One man, who didn't give us his name, said he was tired of all the cold and wet snowfall after snowfall. Then again, he said he's from Brazil. He said, "I'm so ready. I can't wait until summer."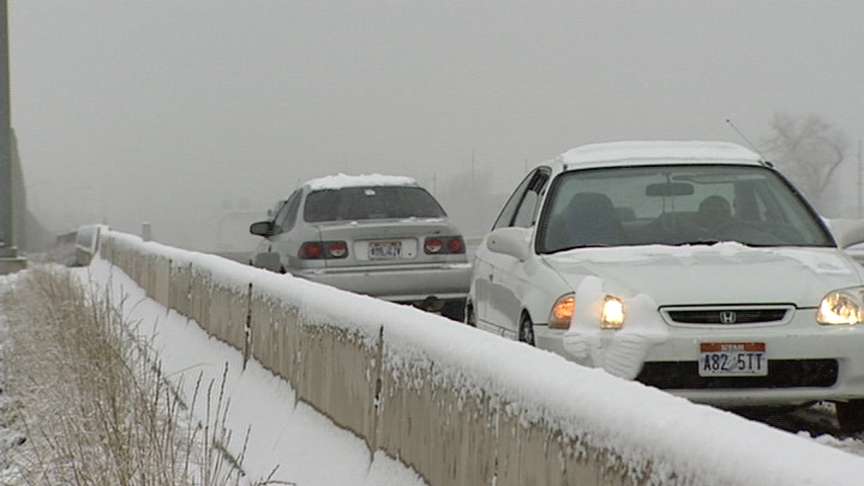 But if you live in Utah, you have to learn to deal with snow in the winter, with it making walking an adventure, with it building up on plants, and with it making us all bundle up like Eskimo's.
Salt Lake City resident Laura Martins said, "Yeah, it's a lot of fun."
There are those who love the snow and everything that comes with it. Salt Lake City resident Robert King said, "I hope it keeps snowing right through the end of May."
Meteorologist Dan Pope said snowfall amounts have generally been 2 to 3 inches in the valleys and 4 to 7 inches on the benches.
Most mountains have received from 7 to 12 inches today. He added snow showers will linger into this evening along the Northern Wasatch Front.
E-mail: acabrero@ksl.com
×
Related links
Most recent Utah stories