Estimated read time: 2-3 minutes
This archived news story is available only for your personal, non-commercial use. Information in the story may be outdated or superseded by additional information. Reading or replaying the story in its archived form does not constitute a republication of the story.
Utah students in engineering and computer science are building hybrid robots. The robots are real machines that do whatever they have to do to travel.
Fictional transformers are called that because that's just what they do, transform. Though just movie props at the Chicago Auto Show, the imaginary robots transform depending on how they need to travel.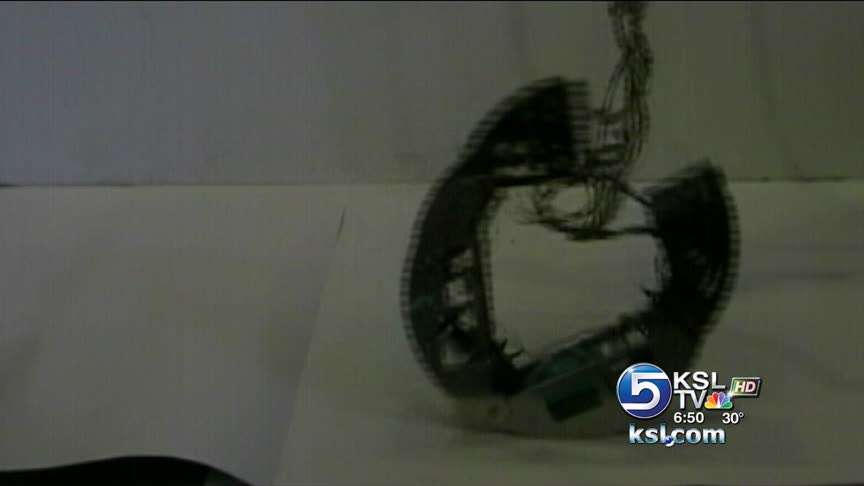 Remember "The Incredibles?" A mechanical monster in that movie could walk on multiple legs to climb over debris or transform into a ball to move with great speed. It turns out the imagination in "The Incredibles" may not be that far-fetched.
Students at the University of Utah are working on a hexaball robot. It's down for repairs right now, but work on what are called hybrid robots is well underway.
The hexaball robot is one of several early prototypes the graduate students are building. Though some applications have yet to be programmed, you get a pretty good idea of the possibilities. They can crawl like an inch worm, or walk, or roll!
Marshall Floyd, a Ph.D. student at the University of Utah, said, "They take a lot less energy to go a long distance rolling, and then have the energy necessary to get over other obstacles."
These robots could work side by side with soldiers. Instead of sending humans into risky situations, you send not monsters but small, inconspicuous hybrid robots that could roll rapidly on level ground then transform to whatever it takes to climb over obstacles.
Student engineers say these hybrids could also work in our houses. The question for Floyd is, "Will people be comfortable letting robots help them in the house with whatever they're doing, or helping them when they're sick?"
Household chores, surveillance, search and rescue -- the list of possibilities is endless.
Hybrid robotics will eventually combine motion with artificial intelligence, so machines will be able to make decisions on their own.
E-mail: eyeates@ksl.com
×
Most recent Utah stories