Estimated read time: 2-3 minutes
This archived news story is available only for your personal, non-commercial use. Information in the story may be outdated or superseded by additional information. Reading or replaying the story in its archived form does not constitute a republication of the story.
Two people charged in the drive-by shooting death of a 7-year-old girl appeared in court. A hearing to determine if there's enough evidence for trial was postponed for one of them.
The family of Maria Menchaca says it was difficult to face the girl's accused killers in court. They don't believe the suspects, 16-year-old Gabriel Alvarez and Frank Benavidez, are sorry for what they did.
Alvarez's attorney, James Valdez, said his client was "very depressed about what happened."
Alvarez waived his right to a preliminary hearing this morning. His attorney says it was to spare the victim's family any more pain. Maria's cousin, Laura Menchaca, said it was too late for that. She said, "Their apologies are not going to bring my little cousin back. They can apologize all they want, but they are not going to bring her back. She's never going to come back."
She said the family is going through the hardest thing imaginable: losing a child. "It was hard," she said. "You just hate, like you don't want to see them in front of your face."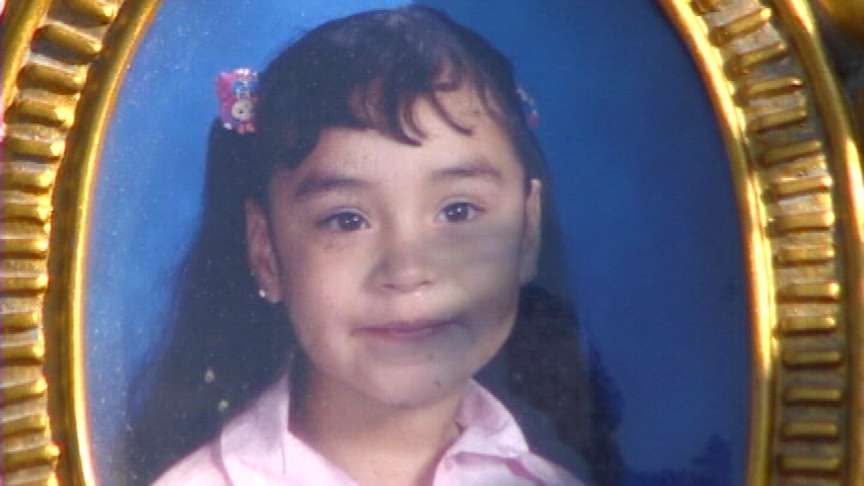 #maria_menchaca
Alvarez and Benavidez are accused of killing 7-year-old Maria Menchaca in a drive-by shooting outside her home on July 6. Prosecutors say the suspects drove to the little girl's house and threatened her cousin. They returned later that evening. Prosecutors say Alvarez fired the fatal shot.
Laura Menchaca said she was there when Maria was shot and killed. She was ready to testify against the two suspects today. She described what she saw. She said, "They were just in the truck. The guy behind Frank, he just took out the gun and started shooting."
Prosecutors have said the bullet was intended for Menchaca's cousin Louis. Through an interpreter, Louis said he didn't know why he was the target. "He says he feels a pain that he can't explain," Laura Menchaca said.
Mae Goodman Johnson, 16, pleaded guilty to second-degree felony manslaughter on Dec. 12. She is expected to testify against the other suspects. Her next court appearance is scheduled for April 24. She could face up to 15 years in prison.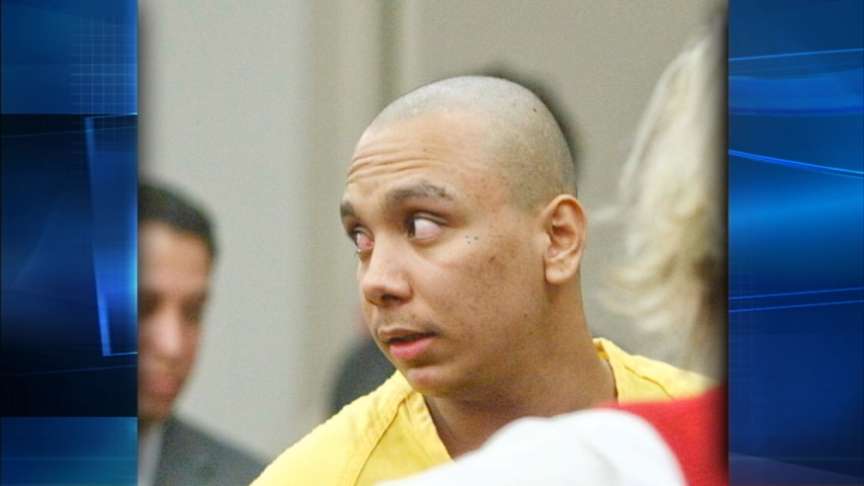 Alvarez is too young to face the death penalty. But that's a possibility for Benavidez. And Maria's family is hoping for the harshest penalty possible. Laura Menchaca said, "He should get the death penalty. We don't care, cause it's not right for them to kill innocent kids. They should think about what we're going through, especially the parents."
Alvarez's attorney says Alvarez would be willing to discuss a plea deal.
Benavidez will be back in court for a preliminary hearing April 1.
E-mail: syi@ksl.com
E-mail: mrichards@ksl.com
(Copyright 2008 Bonneville International Corporation. All rights reserved. This material may not be published, broadcast, rewritten, or distributed. AP contributed to this report.) AP Rights & Restrictions
×
Photos
Related stories
Most recent Utah stories