Estimated read time: 2-3 minutes
This archived news story is available only for your personal, non-commercial use. Information in the story may be outdated or superseded by additional information. Reading or replaying the story in its archived form does not constitute a republication of the story.
An angry dog owner wants a complete ban on pit bulls in Salt Lake City. She says on Saturday, two of them ganged up in a vicious attack on her sheepdog in Herman Franks Park, an area where a dog can run free without a leash.
Kim Cawdery is circulating a flier with before-and-after pictures of her dog before-and-after pit bulls were though with her.
The shaggy dog named Coco Chanel had a very rough time Saturday when a walk in the park near 700 East and 1300 South was interrupted by two pit bulls.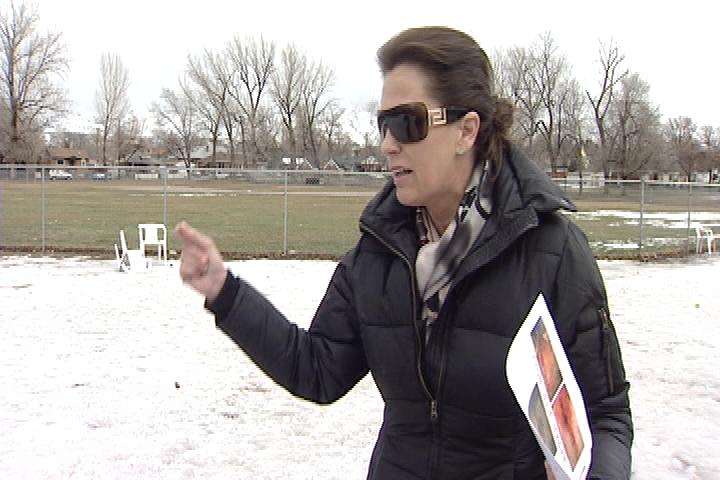 Cawdery says, "One smelled her, jumped on her neck. The other one jumped on her rear. They were tearing her on the ice and pounding her … Almost like two tigers getting a deer, ripping it apart and slamming it before she could get up."
Coco wound up in surgery for three hours. She has rows of staples where teeth went in all the way to the bone. Cawdery says, "I was thinking that Coco was gonna die."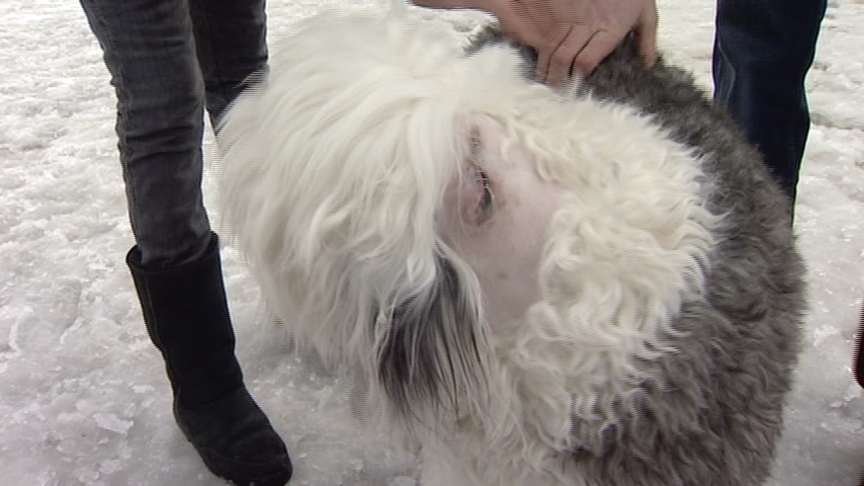 She says dog owners need to be careful with their dogs. She is launching an effort to warn others and to get pit bulls banned in Salt Lake City. She says, "Hopefully, Coco got hurt for a reason, and that we can prevent a child getting hurt."
But Temma Martin, with the Utah Animal Adoption Center, says pit bulls are no more attack-prone than any other breed. She says, "If you ban a dog based on its breed, you're also banning all of the sweet pit bulls, for example, that live with kids and cats and small dogs and don't cause any problem whatsoever."
She admits they have stronger jaws and are more tenacious when they do attack. She says, "They can be dangerous. But certainly not all pit bulls are dangerous."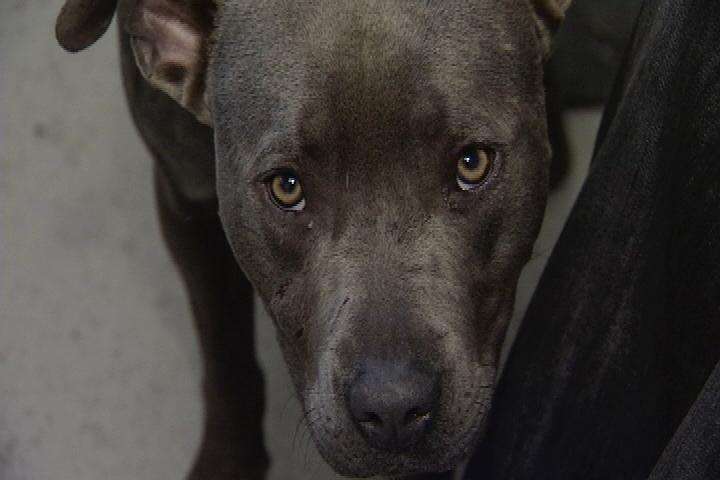 She adds, "If an owner has a dog that has any aggressive tendencies, they absolutely should not be using an off-leash park where they don't have complete control over their dog."
But Cawdery says the attack on Coco proves the breed is dangerous. She says, "It opened my eyes, and I just wanted other people to know, 'Don't feel safe here.'"
An animal control officer did issue a misdemeanor citation to the pit bull's owner.
Meanwhile, Cawdery is having trouble keeping her fliers up. She thinks they're being torn down by overly aggressive owners of pit bulls.
E-mail: hollenhorst@ksl.com
×
Related links
Most recent Utah stories