Estimated read time: 2-3 minutes
This archived news story is available only for your personal, non-commercial use. Information in the story may be outdated or superseded by additional information. Reading or replaying the story in its archived form does not constitute a republication of the story.
Another check scam is showing up in Utah mailboxes, and it's a gimmick that can tempt even the most cautious Utahns.
This scam claims you're the lucky winner of $65,000, and that you were selected through a computer ballot system. You're told the enclosed is a check for $4,922, and that it's yours to pay for processing fees.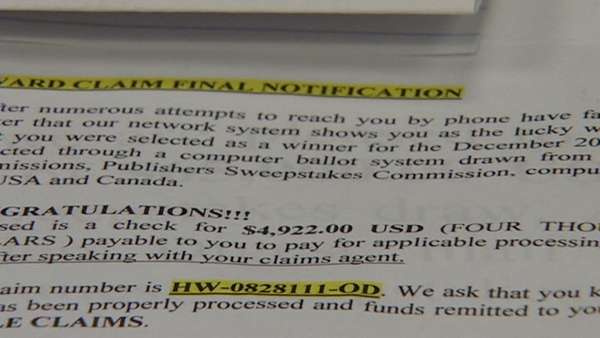 You're then told you must call your claim agent for further instructions. This morning, I called the listed claims agent, a Mrs. Veronica Smith, who told me to deposit the check and wait a day for it to clear before calling her back for further instructions.
But Francine Giani, with the Utah Department of Commerce, says that's how they get your account information. She said, "This person then signs it, puts his account number on the back. It's deposited, and perhaps you get that $4,900. You get it, then what happens is days later your account gets drained."
You not only not get the $4,900, but the rest of your account is gone. [Click here to see sweepstakes letter critiqued by Francine Giani]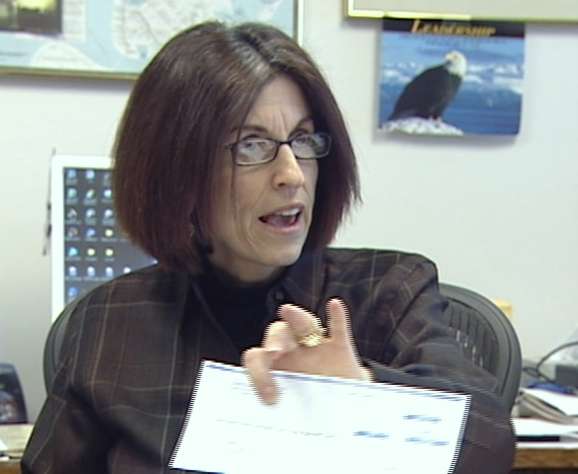 The claims agent also told me that after the check cleared, I'd need to send almost $5,000 for shipping and a non-resident fee because the sweepstakes was based in Canada. That's a big sign that it's a scam. Giani says, "These come in waves. We haven't really seen a lot of this. We get them occasionally, but it's very possible that with the economy, we may see an uprise in some of our more familiar scams."
For tips on how to protect yourself from scams, click on the related links to the right of this story.
E-mail: corton@ksl.com
×
Related links
Most recent Utah stories