Estimated read time: 3-4 minutes
This archived news story is available only for your personal, non-commercial use. Information in the story may be outdated or superseded by additional information. Reading or replaying the story in its archived form does not constitute a republication of the story.
By Sarah Dallof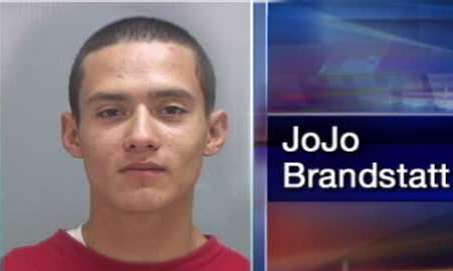 A grieving mother pleaded for violence to stop as she attended a vigil Saturday night for her 18-year-old son, JoJo Brandstatt. He was shot and killed during a violent crime spree Thursday night.
"The violence has to stop. Kids have to stop killing each other," said his mother, Elka Fernandez.
Police arrested four people in connection with the murder. Arresting documents reveal the suspects used a friend of Brandstatt's to trick him into meeting them, then robbed him at gunpoint before killing him at the West Ridge Golf Course. The friend allegedly was forced to rob three convenience stores following the murder.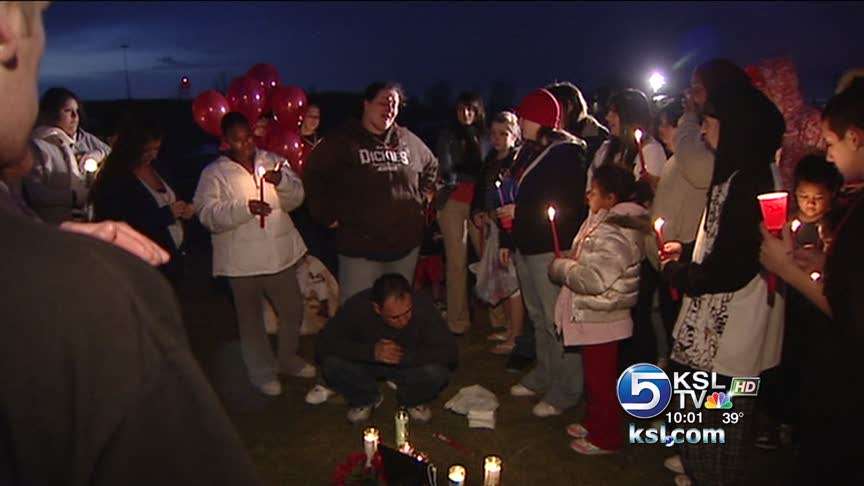 Saturday night, friends and family shed tears and shared hugs at the golf course as they wondered why Brandstatt, who they describe as having a huge heart, would be targeted.
"What was he thinking? Was he scared? Was he alone?" Fernandez asked. She describes him as an aspiring rapper who wrote poetry. Friends say he was the kind of guy who'd do anything for anyone.
Armando Salinas said, "I'll miss JoJo, his smile, his jokes."
Another friend, Heather Bell, said, "He's always been there for me, through thick and thin."
Friday officers arrested 19-year-old Shardise Malaga, 18-year-old Spencer Cater and 26-year-old Jeremiah Williamson on charges of aggravated murder, aggravated kidnapping and aggravated robbery. A 14-year-old boy also was arrested.
The probable cause statements for the case reveal a violent crime spree that started late Thursday night and ended the next day when police discovered Brandstatt's body.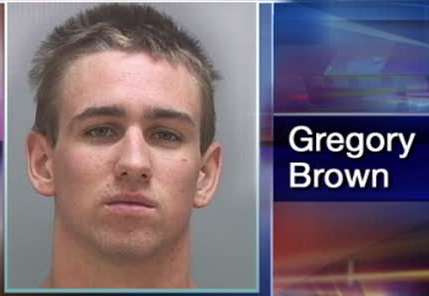 According to the documents, Williamson, Malaga, Cater and the 14-year-old kidnapped a friend of Brandstatt's, Gregory Brown, at gunpoint Thursday night. They allegedly forced him to call Brandstatt and arrange to meet them. When Brandstatt arrived, they robbed him and ordered him into a car.
Lt. Dalan Taylor of the West Valley City Police Department said, "They took one of the individuals out to the West Ridge Golf Course, took him out to the ninth hole and executed him."
The group then allegedly forced Brown to rob three 7-Eleven stores in West Jordan and West Valley. One of the robberies netted $160. In another Brown allegedly became upset with the small amount he was handed and hit the clerk with his gun.
Brown eventually got away and led police back to Brandstatt's body at the golf course. We learned Saturday night that Brown now faces charges of aggravated robbery.
Police say Williamson admitted to pulling the trigger. The three adult suspects face charges of aggravated murder, robbery and kidnapping. The 14-year-old, whose name has not been released, also faces murder charges.
Lt. Taylor said, "Obviously these guys didn't think things through and weren't thinking not only how it was going to affect that individual's life, but the rest of their lives also. These are serious charges and a potential to be gone for a good portion of their lives, if not their whole lives."
Police searched Williamson's home and found the gun they believe was used in the murder.
The arrests are little comfort to Brandstatt's family, who wants nothing more than to turn back time. "Come home; wake up, come home," Fernandez pleaded.
Police still have not released a motive for the killing, kidnapping and robbery. They are still looking into whether the crime was gang-related.
E-mail: sdallof@ksl.com
×
Photos
Related stories
Most recent Utah stories